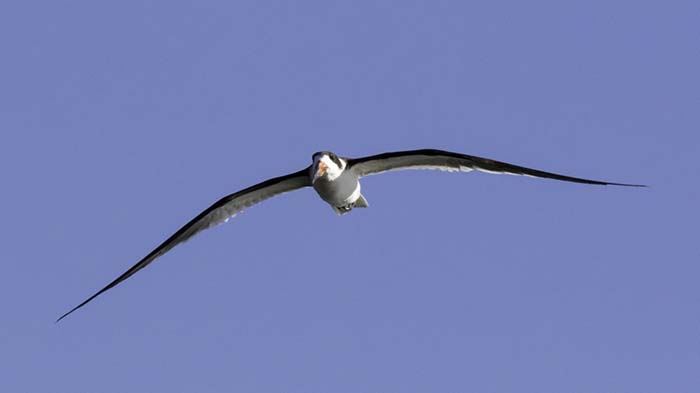 Welcome Our New Members
John Ivens

My wife and I moved to Crystal River from Iowa last July. We are both retired teachers who, for now, have playing hockey on our bucket lists.
I was raised a Methodist. I chose Illinois Wesleyan University to become a Methodist minister. However, I lost my religion in three semesters, and now have only a method to my madness to show for my religious upbringing. Nonetheless, I feel at home with the inclusiveness of the UU Fellowship and look forward to a shared search for truth with you folks.

Larry Johnson

I was born and raised in Illinois but moved around a lot as life progressed. After finishing college I eventually went to work as an airline pilot which lasted for 32 years.
I have lived on both ends of the country and on retirement I wanted a boat in my backyard so I moved to Florida.
During childhood I attended Sunday school and church in a Presbyterian church. Later in life church was not in the picture. The longer I live the more I am saddened by the hate and exclusivity I see and experiencing the service at NCUU is like breaking out above the clouds into the sunshine on a rainy day. I look forward to a long association.
I spend most of my time analyzing and trading stocks, playing the piano, some bicycling or walking and enjoying the company of my wife, Charlotte, of nearly 50 years.
We have a son and daughter, one in Arizona and the son in Connecticut. Both with their own families but only one grandchild.

Candace and Hailey Ochsenbein

I wanted to give you a background history on Hailey and I. We have lived in Rainbow Springs Country Club Estates for 4 years this month. We moved here from Thomasville, Ga and before that lived in Panama City Beach, Fl, where Hailey was born. We originally moved here with my husband, Hailey's dad, and his parents. I worked previously for Sprint-Nextel as a Customer Care Supervisor for over 10 years, but as a result of several intestinal blockages, was placed on full-time disability due to severe Crohn's Disease. Hailey is my shining star and keeps me on my toes. She is 17 years old and is a senior with Marion Virtual Schools. She is a straight-A student who loves nature, crystal collecting, kids and plants. Her goal is to become a 3rd grade teacher after school. We have had a few ups and downs since moving here. Within the last two years, our family has experienced the loss of my father-in-law and the loss of my husband of 26 years on Jan 7, 2019. So now, it is just myself, Hailey and my mother-in-law who in Florida. All of the rest of our family lives in Georgia, Alaska, and Minnesota. I would like to say that everyone was been extremely welcoming at NCUU and we have enjoyed coming so far. Thank you for welcoming us at NCUU and into your hearts!
Welcome Candace and Hailey!

Blaine and Cindy Paynter

We are originally from Cape May County, NJ a beautiful seashore resort community between the Atlantic Ocean and Delaware Bay. In July of 2015 we moved to Citrus County and now live full time in Pine Ridge. Blaine retired as a lieutenant from the police force in 2006. Upon retirement he started a small business, Paynter Painting, doing interior/exterior house painting in NJ for 10 years until bringing the business here to FL. Both Blaine and Cindy are now working as a husband-wife team painting homes together. Blaine likes biking, playing drums, music, kayaking, home projects and reading. Cindy spent 15 years working for a doctor processing insurance claims before becoming office manager. Prior to that she worked 5 years for a visiting nurse agency. Cindy enjoys reading, cross-stitch, walking, biking, kayaking, music and playing the ukulele.
We have 4 children, and 6 grandchildren from 1½ years to 9 years old. We are looking forward to becoming NCUU members.
Welcome Blaine and Cindy!

Margo Wilson

Margo Wilson of Dunnellon (Rainbow Springs) was married in a Unitarian-Universalist church in Madison, Wis., but that was one of her last brushes with an organized spiritual practice until visiting NCUU over the summer of 2019 and feeling a connection with like-minded fellow travelers. Formerly a journalist and then a college professor, Margo spent the past several years caring for a friend from Florida who died in the summer. Margo previously was widowed by her husband of 42 years. Now, Margo is on a journey to find whether it's good deeds; kind thoughts; creative, political, social or spiritual practices, or sharing of chocolate cake that gives life meaning.

Carole Goodwin

Carole Goodwin was born in California to parents serving in the U.S.Navy, but grew up and lived most of her adult life near Chicago. She graduated from University of Illinois and earned a Ph.D in Sociology from the University of Chicago. After a few years of teaching, she decided to follow a long held dream of owning a bookstore, which she operated for 19 years. After closing the bookstore, she worked in various positions at Replogle Globes, Inc., a manufacturer of geographic globes, retiring in 2009. In 2011, when same-sex marriage had become legal in Illinois, she and her partner Renee DeMar were married. In 2016, after several years of being snowbirds, Carole and Renee made Inverness their permanent home. They enjoy camping and other outdoor àctivities. Carole is an avid fan of the blues and plays guitar a little. She was drawn to NCUU because she found a good "fit" in the warm, open, and spirited character of this Fellowship as well as the seven UU principles.