February Speakers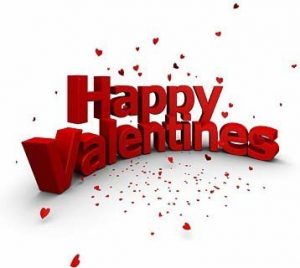 February 4, 2018
Dr. Kyaein O. Connor
Background: Dr. Kyaien Conner is a professor of cultural diversity and mental health at the University of South Florida in the College of Behavioral and Community Sciences and is a professor of West African Dance at the University of Tampa in the School of Dance.
Topic:
"The Spiritual Benefit of Culturally Based Activities"
All of us can benefit from culturally based activities; even if those activities are not part of our own culture. Dr. Connor will use African Dance and Drumming as an example as she take the congregation through an African chant, some movements and rhythmic exercises. She will further discuss how maintaining ones culture of origin has significant self-protective properties for health and wellness, that suggest we should be celebrating and recognizing differences as opposed to trying to look at the world with a lens of all people are the same.
February 11, 2018
Arbuth Bumgarner
Background: Arbuth Bumgarner has been a resident of citrus county since 1995. He has created a successful real estate business 'dream citrus' – he has earned certification as a certified international property specialist and a military relocation specialist.
He has been designated as the ambassador to china from the citrus county chamber of commerce. He is an active member of the unity of citrus fellowship. Arbuth and his wife annie started an import company in 2003 and have been traveling to china extensively for the last 15 years. Formal education includes horticulture, business administration, and religious studies with a brief stint in seminary at the illif school of theology.
Topic:
"Freedom of Thought "
Is it possible for China & the freedom of thought to co-exist in the new world order?
February 18, 2018
Luz Lecour
Background: Luz Lecour is a Ministerial Candidate at the Unity Urban Ministerial School. She will be a licensed Unity Minister in June of this year. Luz has a Master's Degree in Education and taught in our public-school system for 24 years before retiring three years ago. She is a member of Unity of Citrus where she actively serves in various ministries.
Topic:
"Love or Fear — Your Choice"
Her topic is centered around love, its transformative power and how it is manifested through compassion. It will address the shadows of fear that are appearing and how love is the remedy. References from spiritual eaders of various faith traditions as well as circular leaders, like Martin Luther King will be used to support the topic.
February 25, 2018
Rev. Elaine Silver
Background: Elaine Silver (A.K.A. "Faerie" Elaine) is a seasoned performer, songwriter, touring musician and recording artist (20 CDs to date and counting!). Her voice has often been described as stunningly clear, supple, rich and like fine crystal. She has had the honor of working in conjunction with many world-renowned spiritual leaders, teacher and authors including Deepak Chopra, Neale Donald Walsh, don Miguel Ruiz, Marianne Williamson, Alan Cohen and Wayne Dyer.
Elaine will be sharing songs and stories from her forthcoming CD titled "ERNEST."
Topic:
"ERNEST Through Song — Singing the Words of Ernest Holmes"
Original music from her forthcoming CD "ERNEST." She will teach a Principle and then sing about it. Ernest Holmes is the As a Religious Science Practitioner Intern and with 25+ years in the Science of Mind teachings, as well as a lifetime of singing and creating songs, Rev. Elaine will present author of The Science of Mind textbook and many other books. His works and commitment to this work are paramount in the New Thought Movement.
All Sunday Services begin at 10:30 AM.
Please join us after the service for coffee and refreshments followed by
a "Talkback Q&A Session" with our speaker.