June Speakers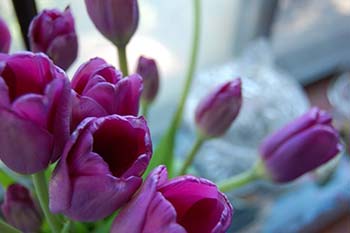 June 3, 2018
UU Rev. Katie Culbert
Background:
Forgiving is not always easy. Asking for forgiveness can be just as hard. When someone has done us wrong or when we have hurt another, it can be painful to engage in the spiritual discipline of forgiveness. Pastor Katie will explore the surprising but steadying power of forgiveness. How can we learn to forgive so that we can free ourselves to offer transformation and peace to our own lives and the wider world?
Topic:"The Power of Forgiveness"
"Poetry links the material and spiritual, bringing together rhythm and speech . . . . . and being among the most fruitful and inspiring disciplines of the mind. . . that brings about a particular state of awareness and instant perfect harmony about the most important things. After a brief discussion, various presenters will read poetry.
June 10, 2018
The NCUU Choir and Sally Smith-Adams
Background:
The NCUU choir comes in on Sunday mornings at 9:00 a.m. to rehearse music for Sunday Services and, also, some special occasions. When our "snowbirds" are here, and everyone is healthy, we can have as many as 17 singing, which is amazing for a congregation our size. We have a strong communal bond because of our love of music and wanting to have it add to the meaningfulness of our Sunday Services
Topic:: Music: An Integral Part of "Beloved Community"
Since ancient times, music has always been an essential part of community life, whether spiritual, social, or functional. Music can soothe us, excite us, inspire us, make our bodies move, make us laugh, make us cry, and, sometimes, totally awe us as individuals and as part of a larger group.
June 17, 2018
Fathers' Day Sunday Service with Bill Howatt
Background and Topic:
Our own Bill Howatt will moderate our special Fathers' Day Service with some of our NCUU congregation members and their unique experiences related to their fathers' role in their lives.
June 24, 2018
Barry Pendry
Background:
Barry was born and raised in rural North Carolina. He holds a Master's Degree in Speech-Language Pathology and a Ph.D. in Social & Educational Change Theory. He served 4 years in the U.S. Marine Corps with a tour of duty in Vietnam. He worked in hospital administration at All Children's Hospital in St. Petersburg, Florida for 38 years and retired in 2012. Barry and his wife Cathi have lived in Floral City, Florida for over 20 years. They divide their time between Floral City and St. Petersburg and are friends of the UU fellowship in Citrus. Barry is a life member of the Theosophical Society and his current spiritual practice is primarily directed at the study and integration of esoteric Christianity and Zen.
Topic:
"Beyond the Shadow of Doubt"
According to UU Rev. Christine Robinson, Doubt is essential to Unitarian Universalism. This talk explores doubt from both the UU perspective and a personal perspective; drawing on various religious and scientific theorists to describe a path of spiritual freedom and awakening. We're all on this path together attempting as best we can to move beyond the Shadow of Doubt.
All Sunday Services begin at 10:30 AM.
Please join us after the service for coffee and refreshments followed by
a "Q&A Session" with our speaker.