April Update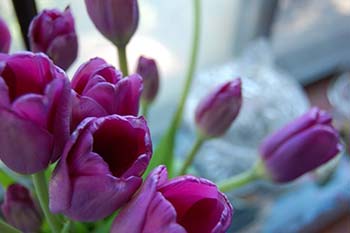 Sunday, April 5th – no service – (former annual meeting date) – Members, please see the announcements for further details.
A follow-up newsletter will be sent in April, if services resume this month.
This message is going to all members of NCUU: Due to our inability to safely hold a face-to-face NCUU Annual Meeting all voting members of NCUU in good standing will receive an Absentee Ballot for this year's election via postal mail. According to our Bylaws a voting member in good standing is defined as follows:
"VOTING MEMBER: To be a voting member in good standing members shall have made a contribution of record of resources or time to the Fellowship within the twelve months prior to the date of vote, and have signed the membership book not less than six months before actively participating as a voting member."
Below are the instructions for competing and returning the Absentee Ballot. These instructions will also be included in the postal mailing.
1. Please indicate your vote as either YES or NO by placing an X in either the YES or NO box for each item on the ballot.
2. Fold and place your completed ballot in the smaller envelope marked "OFFICIAL NCUU ABSENTEE BALLOT"
3. Seal the smaller envelope to ensure your vote will be confidential.
4. Place the smaller envelope into the larger envelope that has been pre-addressed to the Nominating Committee Chair.
5. Seal this outer larger envelope to ensure the integrity of your vote.
6. Return the pre-addressed, stamped larger envelope by mail to Jeanne Wright, Nominating Committee Chair, 9414 SW 191st Terrace, Dunnellon, FL 34432.
7. Return envelopes must be post-marked April 05, 2020 or earlier to be counted.
Your OFFICIAL NCUU ABSENTEE BALLOT envelope will be opened and counted by the Nominating Committee at a future time yet to be determined.
Once again on behalf of the NCUU board of directors I thank you for taking the time to submit your Absentee Ballot. It is very important that voting members in good standing submit an Absentee Ballot. NCUU Bylaws require that a quorum of 40% of voting members in good standing vote for the candidates and approve the budget.