May Speakers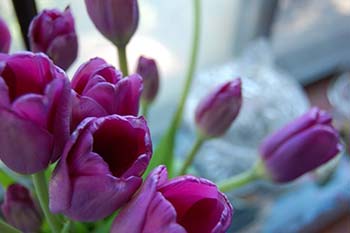 May 6, 2018
Julie Macdonald
Background:
Our own Julie Macdonald has been a UU since 1960 and a member of NCUU since 2004. She feels that it is here, in this welcoming community, that she's found a unique testing ground that has inspired and enabled her to grow personally. Her passions include music, particularly opera and singing in our NCUU choir; gardening which offers creativity, beauty and patience; and the great joy of the struggle, excitement and birth of writing a good poem.
Topic:"Why Poetry is Neither Elitist, Boring, Marginal nor Irrelevant"
"Poetry links the material and spiritual, bringing together rhythm and speech . . . . . and being among the most fruitful and inspiring disciplines of the mind. . . that brings about a particular state of awareness and instant perfect harmony about the most important things. After a brief discussion, various presenters will read poetry.
May 13, 2018
Joan Burnett and Company
Background:
Joan and "company" are all NCUU members.
Topic:
"Mothers: Various Perspectives"
see directly above.
May 20, 2018
Kurtland & Gaia Davies
Background:
Please don't call Gaia and Kurtland Davies retired. That word drags with it a bunch of unappealing synonyms: Shrinking. Disengaging. Withdrawing. Shutting down. Living a life of boredom, without purpose and meaning. To the contrary – in the past few months, Kurtland and Gaia have made presentations at three UU churches; convened meetings on local recycling concerns; facilitated Soul Matters spiritual growth groups at their UU; participated in Caring, Worship, Alliance and Ministry Committee meetings; worked for 4 days at our rummage sale;and joined 4 community Social Justice marches and gatherings. Kurtland volunteered hours ofphysical labor on the UU grounds. He also re-landscaped and painted the outside of their house with a friend. He visits two homebound UUs regularly. He plays tennis 3 times a week and drags Gaia to workout 3 days. Gaia helped cook Easter brunch for and 2 Soup Sunday fundraisers for 70 people and is getting ready to host a fundraiser Thai dinner. And she almost finished their taxes on time! They are busy, enthusiastic, constantly changing, challenging, and growing. You can call them some other R words: "Refreshed and Ready!"
Topic:
"Hatching Out of Your Egg"
"You cannot go on indefinitely being just an ordinary, decent egg. We must be hatched or go bad." -C.S. Lewis. The only constant in life is change. The Universe constantly challenges us to break out of our old patterns and emerge into new realities. Our culture wants us to stay stuck in our fear. But we are a work in progress, continually growing, turning, evolving. What we were in the past was right for that time. What we are now is good for this time. What we will be become next…and next… and next…..is spectacular.
May 27, 2018
Rev. Janet Onnie
Background:
A very busy Unitarian, Universalist minister. Find out more about this wonderful guest speaker on 5/27/18.
Topic:
"The Devil Made Me Do It!"
Unitarian Universalists lack a theology of evil. But our ancestors took evil seriously enough to be afraid of it and the one who personified it — the Devil. Perhaps it's time to start listening to them.
All Sunday Services begin at 10:30 AM.
Please join us after the service for coffee and refreshments followed by
a "Q&A Session" with our speaker.