April Speakers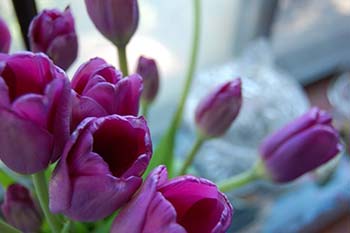 April 1, 2018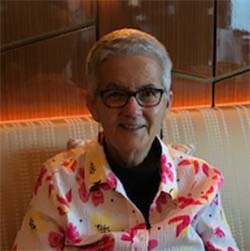 Rev. Carol Yorke
Background:
Rev. Yorke is one of our favorite UU Ministers, who now lives in "retirement" in Port St. Lucie, FL with her 5 Pomeranians.
Topic:"Myth and Meaning of Easter"
Easter is not – for me at least – some static doctrine describing ancient spiritual events that are the sole purview and possession of orthodox Christians. Easter is rather a verb…a verb of brave human being, an everyday verb that describes the activity of those human hearts which refuse to submit to all the very real crucifixions of this bitter and sweet creation in which we find ourselves.
April 8, 2018
UU Ceremony to Welcome New Members
Immediately followed by: NCUU ANNUAL MEETING

Background:
Important votes on new President, 3 Board of Director members, NCUU Budget for fiscal year 2018-2019.
April 15, 2018
Debbie Selsavage
Background:
Debbie was a caregiver for her husband Albert who died of dementia in 2010. She later took a job at a memory care facility in Citrus County, and within 18 months became a licensed administrator over a facility that she guided to a "deficiency free" rating. She is a Certified Dementia Practitioner, certified in the Positive Approach to Care by Teepa Snow, and a regular columnist about Alzheimer's and dementia in the Citrus County Chronicle. Ms. Selsavage started her own training and consulting business – Coping with Dementia LLC – in 2014.
Topic:
"Dementia: Until there is a cure, there is care."
The speaker will briefly frame the topic with a description of the impact has on our society, and how that will increase in the coming years. While we all hope for a cure at some point in the future, we must still deal with the here-and-now when so many families are suffering both emotionally and financially. Using her own experience as a caregiver, she will emphasize the importance of living in the moment with your loved one to experience the joys of the relationship, rather than obsess on the inevitable outcome of this fatal and irreversible disease.
April 22, 2018
Amy Haiken
Background:
Our own Amy Haiken joined NCUU in Oct., 2017 after moving with husband Mike Taylor to Dunnellon about 3 years ago where they built a home and live with their 2 dogs, 2 horses and chickens. She is a Senior Software Engineer and has taken on the challenge of managing our NCUU website (along with Gordon Hart) and, now, also, our NCUU newsletter.
Topic:
"Pay It Forward"
Pay it forward is an expression for describing the Summary: The simplest way to define "pay it forward" is that when someone does something for you, instead of paying that person back directly, you pass it on to another person instead – – like buying a coffee for the person in line behind you at the coffee shop and then they buy a coffee for the person behind them and so on.
What is the point of all this? Why do so many people live their lives according to the "pay it forward" principle? It has been proven that acts of kindness build exponentially in a community and because people believe that one good deed deserves another. "Paying it forward" can make the world a better place.
April 29, 2018
NCUU Earth Centered Group

Background:
Topic: Traditional UU Flower Ceremony
The NCUU Earth Centered Small Group Ministry is made up of nine members who meet monthly to discuss a variety of topics with the goal of creating close connections to each other and serving the greater NCUU community. Unitarian Universalist Small Group Ministries are free to choose their own topics. The NCUU group has chosen to focus on earth centered religions. All are welcome to join us.
Synopsis : The flower service is one of Unitarian Universalist's most distinctive rituals. As we enact the joining of the many blossoms into one bouquet, we celebrate the many different gifts and talents our members bring to our fellowship to create the beloved community.
All Sunday Services begin at 10:30 AM.
Please join us after the service for coffee and refreshments followed by
a "Talkback Q&A Session" with our speaker.