April Speakers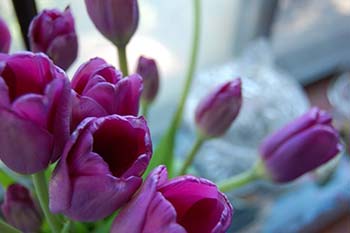 April 7, 2019
The story of the Underground Railroad combines Mervyn's keen interests in both quilting and American history. Her attention was piqued by narrative included in the pattern book by Eleanor Burns of code quilts of the Underground Railroad. After further research on the subject, Mervyn has developed a presentation of explanation of the formation and operation of the Underground Railroad as told to author Jaqueline Tobin, who wrote the book Hidden in Plain View.
Topic:: "A story of the Underground Railroad"
The Underground Railroad, neither underground nor a railroad, was organized circa 1830 as an aid to escaping slaves. It was established and operated in secret, using coded visual and verbal messages for communication; and its history was passed along verbally through generations. Therefore, there are many varying stories on this subject. Today we will explore an overview of how the Underground Railroad was cleverly organized to help hundreds of people exchange their lives of slavery for freedom.
Membership is having a New Member Ceremony to welcome Karen Fournier & Lora and Bernie Deck on Sunday, April 7th when our Freedom Quilt lady is at NCUU.
April 14, 2019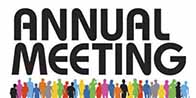 There will still be a Sunday Service, although somewhat abbreviated, immediately followed by our NCUU Annual Meeting. It is vital that NCUU members be present because our by-laws require at least 40% of our membership be present to constitute a quorum for our meeting to proceed.
April 21, 2019
NCUU Earth-Centered Small Group Ministry
Our Earth Centered Small Group Ministry (ECG) has been in existence since 2005 in the old Lecanto location. In the past, we studied Earth-Centered Religions (Paganism), but now we focus on the environment, the meaning of life, and spiritualism as we see it, while continuing to study the rituals of Paganism and their impact on our present day life.
Topic:
Our Annual UU Flower Service
This year, the annual Flower Service falls on the day before Earth Day as well as on the Christian celebration of Easter. Our Earth Centered Small Group Ministry will celebrate all three with an emphasis on the need for protecting our planet, celebrating the rebirth of Spring with our flower communion, and recognizing our Christian friends' holiday of Easter.
Also, the "Bring a Friend Sunday" is April 21st, the day of the Flower Service, Earth Day and Easter Celebration.
April 28, 2019
Guest Speaker today is Pastor Katie Culbert. Katie was the Director of Religious Education at the UU Church of Tampa for eight years and Intern Minister for two years in Sarasota, where she was ordained in 2016. She currently works as a full time Mom to sons Desi, 13 and Casey, 12 and she is a Chaplain at Tampa General Hospital, where she is pursuing board certification with the Association of Professional Chaplains.
Topic:
Death: a part of Life
On this Sunday our worship service will focus on mortality and the importance of how we live in this world from the cradle to the grave. Pastor Katie Culbert, a level one trauma center hospital chaplain, will share some of her experiences with ministering to those who are dying and those who are grieving the death of a beloved. We will explore the topic of death and how we engage with the end of our physical presence on earth.