August Speakers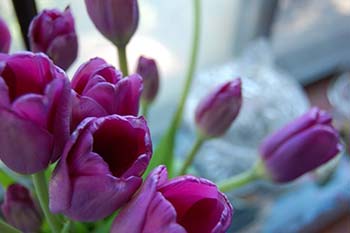 August 4, 2019
Kurtland and Gaia Davies are Unitarian Universalists from the Ormond Beach Congregation. They are counselors specializing in community building, reconnecting with nature, and end of life and bereavement.
When was the last time you felt really heard? Or felt that someone had really opened up to you? Our relationships with family and friends and our everyday activities require constant communication. And we don't mean texting or Facebook! We know how to talk and how to listen. But do we know how to get the best out of our conversations? And how do you talk to someone when your beliefs and opinions seem miles apart? We find that we learn a lot from our communication mistakes and successes, and we look forward to sharing with you.
August 11, 2019
Barry was born and raised in rural North Carolina. He holds a Master's Degree in Speech-Language Pathology and a Ph.D. in Social & Educational Change Theory. He served 4 years in the U.S. Marine Corps with a tour of duty in Vietnam. He worked in hospital administration at All Children's Hospital in St. Petersburg, Florida for 38 years and retired in 2012. Barry and his wife Cathi have lived in Floral City, Florida for over 20 years. They divide their time between Floral City and St. Petersburg and are friends of the UU fellowship in Citrus.
Barry is a life member of the Theosophical Society and his current spiritual practice is primarily directed at the study and integration of esoteric Christianity and Zen. 
Topic:: "Beyond the homestead in the clearing; transcending the Unitary to Universal for answers to the questions Who am I? And What am I here for?"
The Religious Education Council of the Unitarian Universalists of Clearwater, Florida entreats us to ask: Who am I? and What am I here for? The Council advises that these age-old mysteries, explored by humans since the dawn of religion are the foundations of a meaningful life. In Unitarian Universalism, we explore these questions.
August 18, 2019
One of Jim's college professors "flipped the switch" lighting up the room of words to decode bits of our common experience through poetry. That was in 1962. He wrote for the campus literary journal and became friends with other writers. After college, he wrote while living in New York City, Missouri, Maine and Florida. Poems come to him, first in scattered words, phrases or images, which he tries to expand or contain "with varying success". The business of poetry – – publishing – – holds little interest. Poems are personal.
Topic:
"The Spirituality of Poetry"
August 28, 2019
Laurie is a minister and a former minister of the Unity Church in Beverly Hills. She is also an artist.

Topic:
"Exploring the Lost Mode of Prayer"
Based on the findings of Dr Greg Braden and current physics research, Rev Lauri will discuss the modes of prayer and meditation throughout the ages and across religions.