February Speakers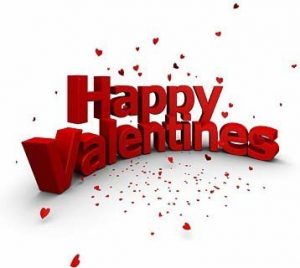 February 3, 2019
Barry Pendry
Background:
Barry was born and raised in rural North Carolina. He holds a Master's Degree in Speech-Language Pathology and a Ph.D. in Social & Educational Change Theory. He served 4 years in the U.S. Marine Corps with a tour of duty in Vietnam. He worked in hospital administration at All Children's Hospital in St. Petersburg, Florida for 38 years and retired in 2012. Barry and his wife Cathi have lived in Floral City, Florida for over 20 years. They divide their time between Floral City and St. Petersburg and are friends of the UU fellowship in Citrus. Barry is a life member of the Theosophical Society and his current spiritual practice is primarily directed at the study and integration of esoteric Christianity and Zen.
Topic:: "Towards A Theology of the Stranger"
The mystical brain: Neurotheology and the Spiritual experience; Implications for Unitarian Universalists.   Currently there is world wide interest in Neurotheology also known as the Science of Religion. This talk reviews Neurotheology from a UU perspective with emphasis on the spiritual/mystical experience. At the core of being we are all mystics with opportunities to live the awakened life. Proponents say that Neurotheology is providing us with a cliff notes version of how to encounter the divine. You be the judge … and oh, don't forget to "Bring your brain to church" for this one.  
February 10, 2019
Rev. Phil Schulman
Background:
Rev. Schulman is a life-long ecology, peace & justice activist with 29 years working for human rights in field of mental health. After graduating Starr King (UU) seminary in 1989, Phillip brought trauma informed peer counseling to a hospital addiction unit in Shreveport, LA. He created a "spiritual assessment" that won praise from the Joint Commission for Accreditation of Hospitals. In 98, he directed the creation of a program to reduce the amount of force and violence in an upstate NY county's mental health crisis response. Since then, he has organized and supported numerous "communities of care" using principles of peer support and nonviolence. He has served as Minister to congregations in Cal., NJ, St. John USVI, San Antonio and Houston TX.
Topic:: "Science in Our Religious Community"
Ever since Unitarian and Universalists formed congregations in America, we have held science in great esteem. Yet we have done relatively little to give science a place in our liturgy or spiritual practices. Are we now ready to show that religion and science can mix? Come experience an intentional use of science in our liturgy.
For a Word version of the talk, please click here.

February 17, 2019
Dr. Kyaien O. Conner
Background:
Dr. Kyaien O. Conner is a professor of cultural diversity and mental health at the University of South Florida in the College of Behavioral and Community Sciences and is a professor of West African Dance at the University of Tampa in the School of Dance. Dr. Conner has presented her work on cultural competence and health disparities facing the African American community all over the country as well as internationally; and her research has been published in well-respected academic journals and text books. Dr. Conner has studied West African dance and its physical, psychological and spiritual benefits for over a decade and has traveled to Africa on multiple occasions to gain a better understanding of the true meaning behind West African drum, dance and song.
Topic:
Lessons Learned from Our Cultural Excursion to Senegal
I recently took a group of 11 people to Senegal for a cultural experience. It was an amazing trip and we learned a lot about West African culture. We also learned a lot about how our experience as Americans can sometime impact how we see and view other cultures. I plan to discuss our trip, some of the highs and lows. Some of the challenges we navigated and also some of the beautiful aspects of the trip. We will finish the talk with a performance of a dance we performed in Senegal for the people. It is a dance called Dansa and it is a dance of the griots, the oral historians of West Africa. We will discuss a bit about what this dance means and teach the song to the audience so they can sing with us."
February 23, 2019
Elaine Silver
Background:
Elaine Silver (A.K.A. "Faerie" Elaine) is a seasoned performer, songwriter, touring musician and recording artist (20 CDs to date and counting!). She has been blessed with the voice of an Angel, often described as stunningly clear, supple, rich and like fine crystal.
Elaine is thrilled to have her music and life experiences evolve into a Musical Ministry that teaches Universal Law and Truth Principles in ways that fully engage the audience in a context of Peace, Love, Joy and Wisdom. She has had the honor of working in conjunction with many world-renowned spiritual leaders, teacher and authors including Deepak Chopra, Neale Donald Walsh, don Miguel Ruiz, Marianne Williamson, Alan Cohen and Wayne Dyer.
Topic:
The Spirit in Folk Music
Acknowledging Spirit's powerful Presence in the music chosen for this program through storytelling and engaging introductions to the material.