January Speakers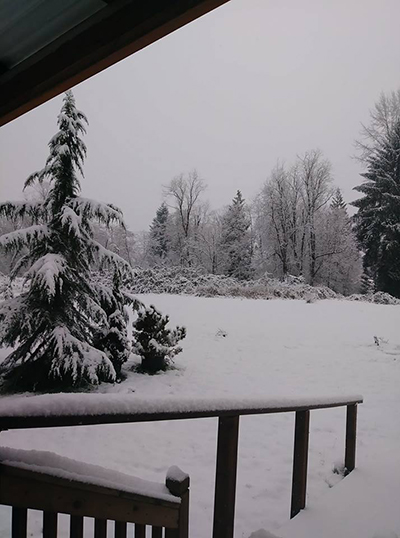 January 5, 2020
Ordained in 1974, Marni served churches in State College, PA and Brookfield, WI before being called to Orlando, FL, where she served for 20 years. She then enjoyed two wonderful Interim ministries in Marietta, GA and Tarpon Springs, FL. She has been a UU member since age of 7. Marni received her B.A. from Tufts University; a Th.M. from Boston University School of Theology; an M.S.W. from the University of Wisconsin and a D.Min. from Columbia Seminary. She has served as a hospital chaplain, a college chaplain, and a psychotherapist as well as being a VISTA volunteer. Though formally "retired," she currently serves as a Regional Transition Coach for the Southern Region and is active with the UU Retired Ministers and Partners Association.
She makes her home in Orlando with her spouse, Nancy, and their animal companion dogs: Finn and Wilson. She eats lots of vegetables, plays the Irish whistle, and takes chocolate seriously.
Topic:: "Classy Thoughts"
In a world where economic conditions vary so widely and determine so much, classicism is a given. Can we acknowledge its existence within Unitarian Universalism? How might that challenge us?
January 12, 2020
Peter is a Welsh aeronautical engineering graduate of Imperial College London (The MIT of Britain). When the British Aircraft Industry went belly up, he joined Procter and Gamble in England. 45 years ago P&G sent Peter to America for a 1 year assignment, and then made him an offer he couldn't refuse to stay in the USA. He worked for P&G as an engineering manager, managing the people who designed the machines that made Pampers and Luvs baby diapers.
25 years ago, after retirement from P&G, Peter became a certified life coach, and then for many years in addition to running a coaching practice, he taught classes on "Life Fulfillment".
Last year Peter finally became an American citizen.
Topic:: The Pursuit of Happiness
Peter will share some facts about happiness, and ideas about how to use these facts to make your own pursuit of happiness more effective. He will also talk about how happiness is best pursued by the demographic called "The Oldest Old", that is, those of us who are 85 or older.
January 19, 2020
Using an Appalachian mountain dulcimer, Native American flute, ukulele, and a board full of stomp-boxes, Bing Futch celebrates traditional and modern Americana music with passion, humor and boundless energy. Known for his musical shape-shifting, Bing switches the channels on style and tone with every new song, from his roots-rock and blues originals to The Rocky Horror Picture Show and Disney covers.
As a nationally touring solo performer, he's headlined at such events as The Walnut Valley Festival, The Florida Folk Festival, Old Songs Festival, Indiana Fiddlers Gathering, The Big Muddy and Common Ground On the Hill.
Topic:
"What's Old Becomes New Again"
They say that there is "nothing new under the sun, " but our own perspectives can filter the past through a brand new lens and bring understanding and illumination. Musician/producer Bing Futch takes a handful of old tunes, traditional and original, and sheds light on how things can look different with time and reflection.
January 26, 2020
Barry was born and raised in rural North Carolina. He holds a Master's Degree in Speech-Language Pathology and a Ph.D. in Social & Educational Change Theory. He served 4 years in the U.S. Marine Corps with a tour of duty in Vietnam. He worked in hospital administration at All Children's Hospital in St. Petersburg, Florida for 38 years and retired in 2012. Barry and his wife Cathi have lived in Floral City, Florida for over 20 years. They divide their time between Floral City and St. Petersburg and are friends of the UU fellowship in Citrus. Barry is a life member of The Theosophical Society and his current spiritual practice is primarily directed at the study and integration of esoteric Christianity and Zen.
Topic:
"Oh Liberating Rose" Mary Magdalene "The Apostle to the Apostles"
Mary Magdalene has a liberating message for Unitarian Universalists. Some say she functions as the Yin of Christianity balancing the born again from sin approach offered by Orthodox Christianity, to a more Zen like approach of clear mind, clear heart. She is mentioned 12 times in the New Testament making her the second most mentioned woman after the Virgin Mary. Like Jesus, her story continues to evolve and has currency for modern women and their quest for spiritual freedom and authority. This talk is dedicated to my wife Cathi and all the UU women who are co-teachers of the way through their incarnation of the feminine nature of the divine. Come, meet Mary of Magdala "The Apostle to the Apostles".