Past Sunday Service Youtube Videos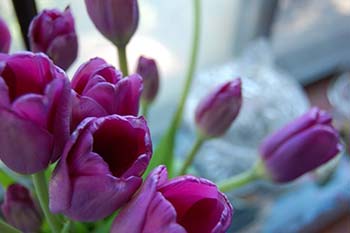 Speaker – Rev. Carole Yorke
Speaker – Linda Starkweather
Linda Starkweather has been by turns a fine artist, graphic artist, stage designer and set builder, and actor for venues in Kalamazoo, Michigan, Rochester, and Naples, NY and north/central FL. She was a high school teacher of theater and film production and has been a guest artist opening up the world of Shakespeare to fifth graders in the Rochester area. She is a jeweler, builder, and a mixed media artist in semi-retirement. At this point on her journey she is turning her attention to the topic of death, both literal and figurative, and those surrounding themes of vitally full living and death with dignity, curiosity, and serenity.
Topic:: "Speaking of Death …"
In our culture of death phobia, what is it costing us to not speak of perhaps the greatest mystery? How might conversations about death enhance our lives while we're here and allow us to enter that final day and beyond with calm, curiosity, and gratitude for a life well lived. And what role might Death Denial play in a world with so much violence and evil.
Speaker – Lynne Westmoreland
Lynne Westmoreland grew up as a Southern Baptist and is still in recovery. One of the gods that saved her in her original alcoholic family was music. She taught piano and was a professional pianist and accompanist for 30 years, mostly in the D.C. area. Her encore career is in humane education which examines the intersectionality of human rights, animal protection, environmental responsibility and stewardship, and how media and culture often collude to entice us to live contrary to our most deeply held values. Lynne completed training as an end of life doula last July and will be working toward certification in that field when she returns to NY in the spring.

Topic:: "God's Pronoun Is They"
God is so very much more than we can possibly fit into our modern preference for the binary. Many of us refer to God as He; many of us as She. But is either or both of those nearly enough? Many young people now express their rejection of binary labels by referring to themselves as other than he or she. If we as humans are beginning to realize that we cannot be contained by such limiting language, might not God be more vast than can be contained in any pronoun?
Speaker – "Rev. Faerie" Elaine Silver
Topic:: "The Interdependent Web Through Song"
Elaine Silver is a Spirited woman with a Musical Ministry that centers around New Thought Philosophy and a deep love and respect for Mother Earth and our own Interconnectedness. Elaine brings her audiences to places of Ancient Wisdom and Truth that resonate fully in the heart, mind and soul of those wise enough to listen. Treat yourself to the riches of her soul.
Speaker – Vanessa Fuller- Brown
The last time we saw Vanessa was New Year's Eve when she led a stirring and impressive ceremony, largely about sound. On May 10, in lieu of the drumming circle which is postponed, she has adapted a talk to Zoom. She will comment on the earth mother theme, appropriate as it is Mother's Day. Plus we are aware of the imbalance between man and nature which is causing us so much grief and having serious effects on the future. Vanessa is a muralist, art teacher, and drummer, some might even use the word shaman. A Mayan meditation might be included.
Speaker – Kurtland and Gaia Davies
Kurtland and Gaia Davies have spent their separate counseling careers and then their 30 years together seeking answers to the big life questions posed in iconic songs, such as "What's it all about, Alfie?", "Is That All There Is?", "What's Love Got To Do With It?" and many others. We have come to believe that in every life situation there are lessons to be learned, new ideas to be explored, delights to be found.
During this strange and different time in our lives, we are discovering that spending some time contemplating such questions can lead us to very new ways of looking at the situations in which we find ourselves.
Topic:: "What Lesson Have We Learned From the Great Confinement?"
In a recent Zoom gathering of UU Soul Matters leaders, someone used the term "The Great Confinement." We liked the idea of using a name for this moment in time that might give it greater meaning, and perhaps a more positive slant. We remember that one meaning of confinement is the time to get ready to give birth. Now we can give birth to new understanding and new habits! We have found that while we have been less social, we have been more introspective. Sure, some days we have just been lazy, or even downhearted. But some days, new and different perspectives have bubbled up and seem to be moving us a little farther along that great, wandering, hilly road to enlightenment. We would like to share with you a few of the interesting ideas and questions that now intrigue us. Please come prepared to share yours.
This video isn't available.
Speaker – Dennis Wooldridge
Dennis E. Wooldridge is a native of Wood River, Illinois and later from Cape Girardeau, Missouri where he graduated from High School and Southeast Missouri State University (1983, BA in Communications). Dennis served in the US Navy for 4 years as a Journalist aboard the USS NIMITZ and USS CONYNGHAM. After leaving the service, he began a career in Radio and Television that spanned nearly 40 years, retiring in 2010 to begin his Communication and Coaching business NovelQuest Productions. Dennis has always had an interest in community service, lifelong learning, politics and public policy, social justice and civil rights. Dennis is an active member of Toastmasters International, serving in several leadership capacities including 2011-2012 District 84 Governor and as a member of the Toastmasters International Board of Directors. Dennis is currently serving as Vice President of the Volusia/Flagler Chapter of the ACLU. In his spare time, Dennis is an active "Facebooker", gamer and novelist.
Topic:: "Are We Living in a Second Dark Age?""
He intends to address the national trend to ignore science and embrace conspiracy theories and unsubstantiated claims by government officials. He will be using a section of text from James Michener's novel 'SPACE' to illuminate the message.
This video isn't available.
Jean is a founding member of NCUU, joining the congregation in June of 1998. She has served the fellowship in many ways over the years including board member, clerk, treasurer, webmaster, Finance Committee, Sunday Service Committee, the NCUU Choir and an occasional stint with the NCUU Players. Due to a last minute change in schedule, today she read a sermon written by UU Rev Erik Wikstrom from Thomas Jefferson Memorial Church in Charlottesville, VA. The topic was "Juneteenth" an American holiday celebrating the end of slavery.
Barry was born and raised in rural North Carolina. He holds a Master's Degree in Speech-Language Pathology and a Ph.D. in Social & Educational Change Theory. He served 4 years in the U.S. Marine Corps with a tour of duty in Vietnam. He worked in hospital administration at All Children's Hospital in St. Petersburg, Florida for 38 years and retired in 2012. Barry and his wife Cathi have lived in Floral City, Florida for over 20 years. They divide their time between Floral City and St. Petersburg and are friends of the UU fellowship in Citrus. Barry is a life member of the Theosophical Society and his current spiritual practice is primarily directed at the study and integration of esoteric Christianity and Zen.
Topic: A Quest for Spiritual Maturity
This talk comes by special request of John Comer, NCUU President, for a topic related to Aging and Spirituality. Granted, we all age but at the same time we may not mature spiritually. Spiritual maturity can occur at any age given the right guidance and circumstances. As Unitarian Universalists we are in a unique position to integrate all teachings to facilitate spiritual maturity. How we recognize and facilitate spiritual maturity is the focus of this presentation. I appreciate the opportunity to explore such an important topic as I need all the spiritual maturity that I can muster for my age and these challenging times.
Cliff was born in Cleveland Ohio but found home in Florida in 1969. He went to FTU, now called UCF and got his bachelor's degree in Organic Chemistry. He married Cathy , his wife of 45 years, has two daughters Lisa and Sandra, has two grandchildren Aden and Annalise. He started and ran a small chemical manufacturing business from 1980 to 1995. Since he sold his business in 1995 he has been very active at his UU, board member, on most committees, and ministerial search committee twice. He has facilitated a weekly spiritual growth group there for 21 years. He has been a toastmaster for 12 years. He also likes to fish.
Topic: Aphantasia a New Window to the Mind
My world changed in 2018 when I found out I have Aphantasia. Aphantasia is the inability to form mental images. It was rediscovered in 2015. One of the first observations was that there is wide variation in the ability to form mental images. Everyone is on the continuum from Aphantasia to Hyperphantasia. Cliff will share facts, findings and experiences related to Aphantasia. Cliff will provide the test and bell curve so that anyone who is interested can see where they fall on that continuum. He hopes to share new meaning to the UU phrase," We need not think alike to love alike."
Speaker – Rev. Joan Javier-Duval – 10:00 am and 1:00 pm EDT
Join us for the largest annual gathering of UUs joining in worship. This powerful, communal worship experience is now available on https://www.uua.org/ga/off-site/2020/sunday-worship. PDT. Rev. Joan Javier-Duval will deliver the sermon. Members of the public are welcome to view the service. The worship service will include a collection for the Tomaquag Museum, an indigenous museum featuring an extensive collection and archive of Southern New England tribal communities.