Past Sunday Service Youtube Videos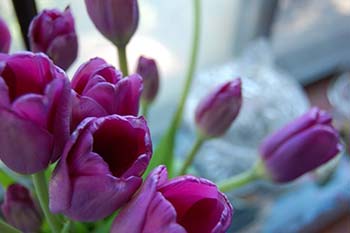 Index to Monthly Videos
April
Speaker – Rev. Carole Yorke
Speaker – Linda Starkweather
Linda Starkweather has been by turns a fine artist, graphic artist, stage designer and set builder, and actor for venues in Kalamazoo, Michigan, Rochester, and Naples, NY and north/central FL. She was a high school teacher of theater and film production and has been a guest artist opening up the world of Shakespeare to fifth graders in the Rochester area. She is a jeweler, builder, and a mixed media artist in semi-retirement. At this point on her journey she is turning her attention to the topic of death, both literal and figurative, and those surrounding themes of vitally full living and death with dignity, curiosity, and serenity.
Topic:: "Speaking of Death …"
In our culture of death phobia, what is it costing us to not speak of perhaps the greatest mystery? How might conversations about death enhance our lives while we're here and allow us to enter that final day and beyond with calm, curiosity, and gratitude for a life well lived. And what role might Death Denial play in a world with so much violence and evil.
Speaker – Lynne Westmoreland
Lynne Westmoreland grew up as a Southern Baptist and is still in recovery. One of the gods that saved her in her original alcoholic family was music. She taught piano and was a professional pianist and accompanist for 30 years, mostly in the D.C. area. Her encore career is in humane education which examines the intersectionality of human rights, animal protection, environmental responsibility and stewardship, and how media and culture often collude to entice us to live contrary to our most deeply held values. Lynne completed training as an end of life doula last July and will be working toward certification in that field when she returns to NY in the spring.

Topic:: "God's Pronoun Is They"
God is so very much more than we can possibly fit into our modern preference for the binary. Many of us refer to God as He; many of us as She. But is either or both of those nearly enough? Many young people now express their rejection of binary labels by referring to themselves as other than he or she. If we as humans are beginning to realize that we cannot be contained by such limiting language, might not God be more vast than can be contained in any pronoun?
May
Speaker – "Rev. Faerie" Elaine Silver
Topic:: "The Interdependent Web Through Song"
Elaine Silver is a Spirited woman with a Musical Ministry that centers around New Thought Philosophy and a deep love and respect for Mother Earth and our own Interconnectedness. Elaine brings her audiences to places of Ancient Wisdom and Truth that resonate fully in the heart, mind and soul of those wise enough to listen. Treat yourself to the riches of her soul.
Speaker – Vanessa Fuller- Brown
The last time we saw Vanessa was New Year's Eve when she led a stirring and impressive ceremony, largely about sound. On May 10, in lieu of the drumming circle which is postponed, she has adapted a talk to Zoom. She will comment on the earth mother theme, appropriate as it is Mother's Day. Plus we are aware of the imbalance between man and nature which is causing us so much grief and having serious effects on the future. Vanessa is a muralist, art teacher, and drummer, some might even use the word shaman. A Mayan meditation might be included.
Speaker – Kurtland and Gaia Davies
Kurtland and Gaia Davies have spent their separate counseling careers and then their 30 years together seeking answers to the big life questions posed in iconic songs, such as "What's it all about, Alfie?", "Is That All There Is?", "What's Love Got To Do With It?" and many others. We have come to believe that in every life situation there are lessons to be learned, new ideas to be explored, delights to be found.
During this strange and different time in our lives, we are discovering that spending some time contemplating such questions can lead us to very new ways of looking at the situations in which we find ourselves.
Topic:: "What Lesson Have We Learned From the Great Confinement?"
In a recent Zoom gathering of UU Soul Matters leaders, someone used the term "The Great Confinement." We liked the idea of using a name for this moment in time that might give it greater meaning, and perhaps a more positive slant. We remember that one meaning of confinement is the time to get ready to give birth. Now we can give birth to new understanding and new habits! We have found that while we have been less social, we have been more introspective. Sure, some days we have just been lazy, or even downhearted. But some days, new and different perspectives have bubbled up and seem to be moving us a little farther along that great, wandering, hilly road to enlightenment. We would like to share with you a few of the interesting ideas and questions that now intrigue us. Please come prepared to share yours.
This video isn't available.
Speaker – Dennis Wooldridge
Dennis E. Wooldridge is a native of Wood River, Illinois and later from Cape Girardeau, Missouri where he graduated from High School and Southeast Missouri State University (1983, BA in Communications). Dennis served in the US Navy for 4 years as a Journalist aboard the USS NIMITZ and USS CONYNGHAM. After leaving the service, he began a career in Radio and Television that spanned nearly 40 years, retiring in 2010 to begin his Communication and Coaching business NovelQuest Productions. Dennis has always had an interest in community service, lifelong learning, politics and public policy, social justice and civil rights. Dennis is an active member of Toastmasters International, serving in several leadership capacities including 2011-2012 District 84 Governor and as a member of the Toastmasters International Board of Directors. Dennis is currently serving as Vice President of the Volusia/Flagler Chapter of the ACLU. In his spare time, Dennis is an active "Facebooker", gamer and novelist.
Topic:: "Are We Living in a Second Dark Age?""
He intends to address the national trend to ignore science and embrace conspiracy theories and unsubstantiated claims by government officials. He will be using a section of text from James Michener's novel 'SPACE' to illuminate the message.
This video isn't available.
May
Jean is a founding member of NCUU, joining the congregation in June of 1998. She has served the fellowship in many ways over the years including board member, clerk, treasurer, webmaster, Finance Committee, Sunday Service Committee, the NCUU Choir and an occasional stint with the NCUU Players. Due to a last minute change in schedule, today she read a sermon written by UU Rev Erik Wikstrom from Thomas Jefferson Memorial Church in Charlottesville, VA. The topic was "Juneteenth" an American holiday celebrating the end of slavery.
Barry was born and raised in rural North Carolina. He holds a Master's Degree in Speech-Language Pathology and a Ph.D. in Social & Educational Change Theory. He served 4 years in the U.S. Marine Corps with a tour of duty in Vietnam. He worked in hospital administration at All Children's Hospital in St. Petersburg, Florida for 38 years and retired in 2012. Barry and his wife Cathi have lived in Floral City, Florida for over 20 years. They divide their time between Floral City and St. Petersburg and are friends of the UU fellowship in Citrus. Barry is a life member of the Theosophical Society and his current spiritual practice is primarily directed at the study and integration of esoteric Christianity and Zen.
Topic: A Quest for Spiritual Maturity
This talk comes by special request of John Comer, NCUU President, for a topic related to Aging and Spirituality. Granted, we all age but at the same time we may not mature spiritually. Spiritual maturity can occur at any age given the right guidance and circumstances. As Unitarian Universalists we are in a unique position to integrate all teachings to facilitate spiritual maturity. How we recognize and facilitate spiritual maturity is the focus of this presentation. I appreciate the opportunity to explore such an important topic as I need all the spiritual maturity that I can muster for my age and these challenging times.
Cliff was born in Cleveland Ohio but found home in Florida in 1969. He went to FTU, now called UCF and got his bachelor's degree in Organic Chemistry. He married Cathy , his wife of 45 years, has two daughters Lisa and Sandra, has two grandchildren Aden and Annalise. He started and ran a small chemical manufacturing business from 1980 to 1995. Since he sold his business in 1995 he has been very active at his UU, board member, on most committees, and ministerial search committee twice. He has facilitated a weekly spiritual growth group there for 21 years. He has been a toastmaster for 12 years. He also likes to fish.
Topic: Aphantasia a New Window to the Mind
My world changed in 2018 when I found out I have Aphantasia. Aphantasia is the inability to form mental images. It was rediscovered in 2015. One of the first observations was that there is wide variation in the ability to form mental images. Everyone is on the continuum from Aphantasia to Hyperphantasia. Cliff will share facts, findings and experiences related to Aphantasia. Cliff will provide the test and bell curve so that anyone who is interested can see where they fall on that continuum. He hopes to share new meaning to the UU phrase," We need not think alike to love alike."
Speaker – Rev. Joan Javier-Duval – 10:00 am and 1:00 pm EDT
Join us for the largest annual gathering of UUs joining in worship. This powerful, communal worship experience is now available on https://www.uua.org/ga/off-site/2020/sunday-worship. PDT. Rev. Joan Javier-Duval will deliver the sermon. Members of the public are welcome to view the service. The worship service will include a collection for the Tomaquag Museum, an indigenous museum featuring an extensive collection and archive of Southern New England tribal communities.
July
Dan Gribbin retired from college teaching after 37 years to enjoy the outdoors in Florida and to play folk music. He spent the bulk of his teaching career as Prof. of English at Ferrum College in Virginia, but he has also taught African-American Literature and American Literature at the University of Central Florida. He and his wife Martha live in Daytona Beach Shores and are members of the Unitarian Universalist Congregation of Ormond Beach, where he serves as Co-chair of the Worship Committee. He has also been known to photograph shore birds.
Topic: Nature and the American Spirit
This presentation, focusing on "respect for the interdependent web of all existence," ends with the following statement: "You've got to be a little crazy to identify so strongly with nature. Thank goodness we have these crazy revolutionary voices to point the way." The revolutionary voices are American writers William Cullen Bryant, Ralph Waldo Emerson, Henry David Thoreau, and Walt Whitman. They point us toward nature as the manifestation of spirit that flows through all living things, a guide to our "free and responsible search for truth and meaning." This presentation will focus on our "respect for the interdependent web of all existence, of which we are a part", our 7th UU Principle.

Once a Youtube video becomes available, it will be posted here.
Laura Pedersen is an author, playwright, and former New York Times columnist. Her latest books are LIFE IN NEW YORK for adults and DANA DIGS IN for children. Laura was raised in the Amherst, NY, UU Church and for the past thirty years has attended All Souls in New York City. Laura is an ordained interfaith minister and has given sermons at UU churches around the country and in the UK. Laura is also the daughter of long-time member Ellen Pedersen.
If you think of the world as an invisible jigsaw puzzle in which we're all dependent on one other, during the past few months the connections between those pieces has become much more visible. We're facing difficult questions about what inequality means for individual communities, but also as a nation and around the globe. Today we'll look at what fairness means and the collective cost of being indifferent to inequality.
Rod Broker is a retired academic and clergy-person with a background in communications, counseling, and non-profit management. He and his wife Doris now reside in Leesburg. They have traveled extensively by RV in the US and via cruise ships to the shores of much of the rest of the world. Rod's other interests include lifelong learning, website development, and the Chicago Cubs.
Topic: One Nation … Indivisible
While some hear and see the Pledge of Allegiance as a patriotic ritual which helps to celebrate and unify our nation, others see it as a wedge that brings division and causes disenfranchisement. The not-so-simple history of the Pledge is something that inclusive and inquiring people might want to know more about.
A video will not be available.
Rev. Katy Korb is a very busy UU Minister and we are delighted to be able to have her speak.
August
Speaker – Dr. Jeffrey Nall
Jeffrey Nall, Ph.D. is a civically engaged father and professor who lives in Vero Beach. He teaches courses in Florida Atlantic University's Women, Gender, and Sexuality Studies department. Dr. Nall also teaches philosophy and humanities courses for Indian River State College and the University of Central Florida. Dr. Nall can be reached at www.JeffreyNall.com.
Topic: The Wisdom of Feminism
August 18, 2020 will mark the 100-year anniversary of the feminist movement's success in winning women the right to vote in the United States. As we approach this milestone, Dr. Jeffrey Nall, adjunct professor of Women, Gender, and Sexuality Studies, contends that honoring our feminist foremothers requires more than commemorating their achievements. We must also learn the insights that facilitated their successful struggle for social justice, and then integrate those insights into our own lives. In short, the best way to honor our feminist foremothers is to exemplify their wisdom and excellence in our own efforts to honor human dignity and create a more just society in the 21st century.
Speaker – Rev. Dee Graham
Intrigues and challenged by her Christian youth, the Rev. Dee Graham explored an eclectic route on her spiritual quest before discovering strength in theology and the Unitarian Universalist ministry. She earned her MDiv at Starr King School of the Ministry at the Graduate Theological Union in Berkeley, CA in 1993.
Topic: This is NOT the End of the World
Who doesn't have nagging fears about real life upheavals like Coronavirus, challenges to the status quo of American norms, increasingly visible violence from law enforcement plus our own military dispatched to US cities? Doomsday prophets and even Biblical revelations magnify insecurity and threaten the end of the world.
Don't believe it. While we may not recognize the future, that doesn't mean we won't have one. We'll look to science, religion, and history for a new perspective on what may be ahead.
Speaker – Dr. Greg Cavenaugh
Greg Cavenaugh is the chair of the Department of Communication at Rollins College. His research and teaching focuses on communication that fosters diversity and inclusion as well as analyzing ritual practice as a mode of communication. A 2013 winner of the President's Award for Diversity and Inclusion at Rollins College, he is a founding member of the Rollins College Safe Zone program, an LGBTQ+ advocacy and ally program. As a Unitarian Universalist himself, Dr. Cavenaugh has given talks at several lay-led Central Florida UU congregations about a range of issues including how to become a welcoming congregation.
Topic: The Challenge of Becoming "Welcoming"
In the current American political and cultural climate, perhaps nothing is more important than generating a truly welcoming attitude toward every identity. Many people of good conscience often assume that their overt acceptance of a marginalized group sufficiently constitutes a welcoming attitude. Truly becoming welcoming, however, often involves a deeper self-analysis, a mindfulness of the many ways that our attitudes and actions sustain majority identities. In this talk, Dr. Cavenaugh explores the challenges of identifying and resisting decades and even centuries of heteronormativity in order to craft a truly welcoming approach to LGBTQ+ identities.
Speaker – Lynne Westmoreland
Lynne Westmoreland has been a UU for about 40 years with a So. Baptist upbringing. After a 30 year career as a pianist and a teacher, she is now a human educator, teaching on the intersectionality of environmental ethics, social justice, animal protection, and media and culture. She is also currently involved in facilitating "Death Cafes", and is in pursuit of certification as an end of life doula. She likes remembering that she will die, and also that she remembers to live her life fully and in the moment.
We find ourselves in a perfect storm of events that are breath taking in their scope and severity. Impending climate collapse, Covid-19, racism, species extinction, the collapse of our democracy, and so very much more, have most of us feeling that it's hard to breathe, to relax, to focus, and to find hope. How do we take back our hope in these times? How do we remember to breathe deeply so we can continue to do the social justice, environmental, and spiritual work that we, as UUs have committed ourselves?
September
Sunday, September 6, 2020
Speaker – Annie Bumgarner
Annie has a special interest in exploring wellness in others and supporting their inner healer.
She is a Therapeutic Recreation Specialist and has led numerous workshops on the value of PLAY and wellness. She is on the certification path of NVC, Non-violent Communication to help teach a language of love and oneness. She is the Licensed Unity Teacher at Unity of Citrus, Lecanto, Fl, where she teaches classes, spiritual counseling, and is on numerous teams to support Unity. She loves attending workshops on NVC, silent retreats, any topic that takes her out of her comfort zone.
In addition she is an owner of an import company with her husband, Arbuth.
She thrives on learning and believes that wellness and spiritual growth is a lifelong process of choices and renewal that creates quality of living.
Is there a difference between Unity and Unitarian?
A quote from Rev. Dr. Mark Morrison-Reed:
"The central task of the religious community is to unveil the bonds that bind each to all. Together, our vision widens and our strength is renewed."
We need to connect and experience a Universal sense of belonging and connection with each other creating peace within and in our world.
Once a Youtube video becomes available, it will be posted here.
Sunday, September 13, 2020
Judi Siegal has a background in Jewish education, is a founding member of Congregation Beth Israel of Ocala, and is a Jewish community leader. She is a member of Ocala Harmony, women's barbershop chorus; loves RVing, and has three wonderful grandkids. She lives in Ocala with her husband of 49 years.
Judi is familiar to most of you because she has addressed this group many times. She is a retired Jewish educator and former columnist for the South Marion Citizen. She comes via Zoom to you from beautiful Marion County.
Topic: Leviticus 19: In the Time of COVID 19
Leviticus 19, also known as the holiness code, has much to teach us in these trying times. The laws and statutes contained within form the backbone of Western Society.
Don't believe it. While we may not recognize the future, that doesn't mean we won't have one. We'll look to science, religion, and history for a new perspective on what may be ahead.
Sunday, September 20, 2020
Pamela is a graduate of Salve Regina University Newport, RI, RN program. She also has her Master's degree in Sociology with an emphasis in Family Therapy. Upon graduation, she served a tour as an Air Force Nurse. She worked as a Director of Nursing at a long- term care facility, as well as a Hospice nurse and counselor. She also worked as a Health Education Manager for CIGNA Healthcare and was an adjunct Sociology Professor. When she moved to Texas, she was an In- House Supervisor at Doctor's Regional Hospital, Corpus Christi. Additionally, she is a certified Hypnotherapist and author of "The Pipe and The Pen: Remembering Our Original Instructions"
After selling their fishing lodge business in East Texas, Pamela and her husband, David, moved to Florida in October of 2019. Pam and Dave live on a water-access-only island on the Homosassa River and enjoy life on the water, particularly recreational crabbing.
Topic: "Meditation: Experiencing the Interconnectedness of All Things"
Exploring the concept of meditation, benefits, types and a short how-to.

READING:
"The first peace, which is the most important, is that which comes within the souls of people, when they realize their relationship, their oneness, with the universe in all its powers, and when they realize that at the center of the universe dwells the Great Spirit, and that this center is really everywhere, it is within each of us."
Black Elk,
(Lakota Healer 1863-1950)

Once a Youtube video becomes available, it will be posted here.
Sunday, September 27, 2020
Speaker – Rev Carole Yorke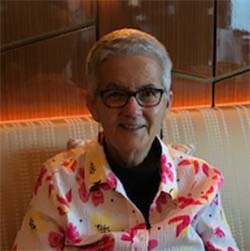 Rev Carole Yorke has been a Unitarian Universalist minister in Florida since 1998. She has served the Spirit of Life UUs, the UU Church in Stuart, and First UU Congregation of the Palm Beaches, but is now retired in Port St Lucie, where she lives with her five beautiful Pomeranians.
Topic: "Courage in the Face of Fear; and Animal Blessing Service"
A special blessing for our pets this year. How many of them have provided companionship as we all find our way through this pandemic? While you're at home, we can get to see all of your pets—invite them to participate from your laps.
Speaker – Jennifer Hancock
Jennifer Hancock is the author of several best-selling and award-winning books and is the founder of Humanist Learning Systems. Not only was she raised as a Humanist, she is considered one of the top speakers and writers in the world of Humanism today. Her professional background is varied, including leadership positions in both for-profit and non-profit sectors.
She teaches Humanism – a combination of Love, Rationality, Science and Responsibility. Her courses will give you hope. They will help you simplify your life by reducing the complexity of the problems you face, which will, in turn, help you reduce your anxiety. Finally – because this is all science based – it will work.
Jennifer is a board member for the 'Center for Freethought Equality' and the USA Chapter of the International Humanistic Management Association.
Topic: The Humanist Approach to the True Holy Trinity
In her book, The Humanist Approach to Happiness, Jennifer Hancock outlines what she calls – the True Holy Trinity of Ethics. Unlike the Biblical Trinity, this trinity is about focusing on three key ethical ideas and using those ideas to help make more ethical decisions and live life in a more actively humanistic way.
Speaker – Rev. Brock Leach
Brock Leach is a Unitarian Universalist minister and an affiliated community minister of the UU Church of Sarasota. He currently works for the Unitarian Universalist Association as Executive Consultant for Emerging Ministries, helping develop and lead denominational efforts to support religious innovators. He is also on the board of the Unitarian Universalist Service Committee (UUSC), the denomination's international human rights agency, where he was formerly on staff.
At home in Sarasota, Brock serves on the boards of Children First, Sarasota County's Head Start agency, the Education Foundation of Sarasota County, and the Sarasota African American Cultural Coalition. He chairs the Professional Advisory Group for Pastoral Care at Tampa General Hospital, is an advisor and board member for several social enterprises, and an executive mentor for the Global Good Fund's fellowship program for social entrepreneurs.
I have only a tenuous grasp of quantum physics and the concept of parallel universes, but I'm pretty sure those of us in the current universe have conjured up some very different realities for ourselves. In the best case, each of us only has a narrow window into the larger reality that animates our world, but we're good at imagining what we can't see. Yet, what reality we choose to construct matters to our wellbeing in untold ways. This morning, we'll think together about constructing healthy ones.
Speaker – Dennis Wooldridge
Dennis E. Wooldridge is a native of Wood River, Ill., and later from Cape Girardeau, Mo., where he graduated from High School and Southeast Missouri State University (1983, BA in Communications). Dennis served in the US Navy for four years as a Journalist aboard the USS Nimitz and USS Conyngham. After leaving the service, he began a career in Radio and Television that spanned nearly 40 years, retiring in 2010 to begin his Communication and Coaching business, NovelQuest Productions. Dennis has always had an interest in community service, lifelong learning, politics and public policy, social justice, and civil rights. Dennis is an active member of Toastmasters International, serving in several leadership capacities, including 2011-2012 District 84 Governor, and as a member of the Toastmasters International Board of Directors. Dennis is currently serving as Vice President of the Volusia/Flagler Chapter of the ACLU. In his spare time, Dennis is an active "Facebooker," gamer, and novelist.
Topic: What makes people cling to conspiracy theories?"
In today's hyper-political world, conspiracy theories seem to be more prevalent than ever before. How can anyone believe that elitists are running pedophile rings out of pizza shops and cannibalizing the children to extract a mythical, youth-defying substance; that the new messiah has come in the form of Trump, who will herald the end days, or that COVID19 is from 5G towers? Today, we'll look at some of the most popular flights of fancy and discuss some of the ramifications of living in a conspiracy-rich culture.
Speaker – Linda Starkweather
Linda has been an activist, theatre artist and teacher for over 40 years working as a director, designer, actor and producer first in her hometown of Kalamazoo, MI, then in Rochester, NY since moving to the Finger Lakes area in 1994, and is now a snowbird, living in Dunnellon, FL for the past 6 winters.
Linda and her partner Lynne Westmoreland have delivered several sermons here at NCUU and she is honored to be speaking again today thanks to our new 'virtual virtuosity'.
Topic: The need to be right is a form of violence
They each carry a sign. Pro Life…Pro Choice….The more they argue the louder they get. The louder they get the more they get in each other's face. One gets hit with spittle so they hit the other one with a sign. The one that gets hit gets a buddy, so the other gets 2 buddies…. war ensues, blood is shed – crusades and jihads promising peace but delivering blood. It all starts with the need to be right. The need to be right is a form of violence.