February Speakers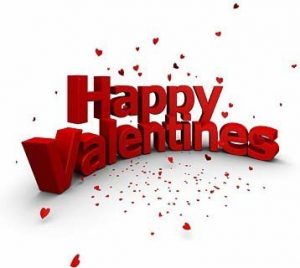 February 2, 2020
Amy Haiken, a senior software engineer, has recently retired from the corporate world. She just started a web development company called: Diamond Gait Web Design. Amy is the developer of the NCUU website, and also handles the monthly newsletters. Amy has been a member of NCUU for two years, along with her husband Mike Taylor, another NCUU member. They both have 2 dogs, 2 horses and 7 chickens on their 20 acre property close to Goethe Forest.
Topic:: "Untold Stories: African American Achievements"
After watching the movie 'Hidden Figures', Amy wanted to uncover many of the other achievements that African Americans have done. Through some research, she would like to share the stories of several African Americans that made American lives so much better. Amy hopes that people will appreciate their contributions.
February 8, 2020
Brock is a Unitarian Universalist minister and an affiliated community minister of the UU Church of Sarasota. He currently works for the Unitarian Universalist Association as Executive Consultant for Emerging Ministries, helping develop and lead denominational efforts to support religious innovators. He is also on the board of the Unitarian Universalist Service Committee (UUSC), the denomination's international human rights agency where he was formerly on staff. At home in Sarasota, Brock serves on the boards of Children First, Sarasota County's Head Start agency, the Education Foundation of Sarasota County, and the Sarasota African American Cultural Coalition. He chairs the Professional Advisory Group for Pastoral Care at Tampa General Hospital, is an advisor and board member for several social enterprises and an executive mentor for the Global Good Fund's fellowship program for social entrepreneurs.
People around the world overwhelmingly profess to believe in God. Of course, their specific conceptualizations are almost limitless, but most imagine an animating force alive in the world with purpose. While many of us find good reasons to argue about whether various depictions of the Divine have validity, maybe the more important question for humanity is how we understand that animating force to actually work in the world. Unitarian Universalists have answered the latter question in some unique and profoundly important ways. What does that mean for us?
February 16, 2020
Born and raised in Washington, DC., Ms. Davis worked as a Speech Language Pathologist and Educational advocate for the District of Columbia Public Schools and the Prince George's County Maryland Public Schools. After forty years in public education, she is now happily, retired in Florida with her husband Larry Davis and am currently enjoying a life filled with joy, gratitude and fairly good health.
Topic:
"Unsung African-American Heroine of Woman Suffrage"
Frances Ellen Watkins Harper is an unsung Unitarian heroine of the Woman Suffrage movement. Her significant contributions were, unfortunately, muted by racism. In addition, she was the quintessential example of a renaissance woman. She was an abolitionist, suffragist, poet, writer, teacher, public speaker and for a short period a farmer's wife. Harper spoke out about the willingness of White suffrage leaders to accept the 19th amendment even if it did not enfranchise Black women. This is possibly the reason she was rendered nearly invisible in the suffrage narrative.
February 23, 2020
Dan Gribbin retired from college teaching after 37 years to enjoy the outdoors in Florida and to play folk music. He spent the bulk of his teaching career as Prof. of English at Ferrum College in Virginia, but he has also taught African-American Literature and American Literature at the University of Central Florida. He and his wife Martha live in Daytona Beach Shores and are members of the Unitarian Universalist Congregation of Ormond Beach, where he serves as Co-chair of the Worship Committee. He has also been known to photograph shore birds.
Topic:
"Ingenuity and Touching Humanity: Lessons from America's Slave Narratives"
The phrase "man's inhumanity to man" doesn't begin to describe the way Africans were treated when they were brought to America as slaves. Little wonder that so many risked their lives and the lives of their families in order to escape the South for freedom in Massachusetts, New York, or Canada. The story of their courage, their ingenious escape mechanisms, and the kindness of people who helped them on their way is the subject of this talk.