January Speakers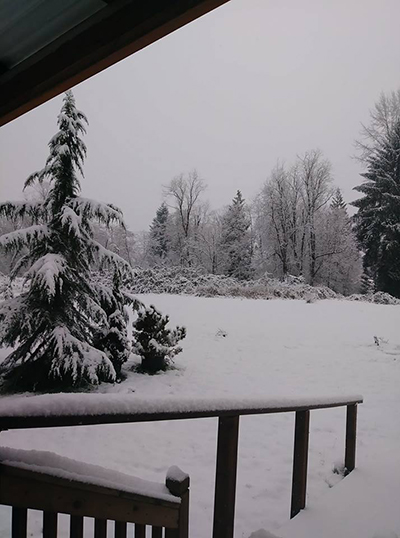 January 6, 2019
Rev. Marni Harmony
Background:
Ordained in 1974, Marni served churches in State College, PA and Brookfield, WI before being called to Orlando, FL, where she served for 20 years. She then enjoyed two wonderful Interim ministries in Marietta, GA and Tarpon Springs, FL. UU since age 7, Marni received her B.A. from Tufts University; a Th.M. from Boston University School of Theology; an M.S.W. from the University of Wisconsin and a D.Min. from Columbia Seminary.
She makes her home in Orlando with her spouse Nancy and their animal companion dogs Finn and Wilson. She eats lots of vegetables, plays the Irish whistle, and takes chocolate seriously.
Topic:
"Towards A Theology of the Stranger"
Dutch theologian Henri Nouwen considers one of the most important movements of the spiritual life to be reaching out to other human beings, an action he called the movement from hostility to hospitality. It's not always easy in a world full of strangers.
January 13, 2019
Susan Garrison
Background:
Susan Garrison is a member of the Unitarian Universalist Congregation of Ormond Beach and has been UU since the 1970s. She considers herself an "explorer" and a "traveler". As a former librarian and educator, she learned and guided others in learning … and continues to do so. "I love questions," says Susan. "I actually love them more than answers." She is a storyteller, Toastmaster, mah jongg player, and obsessive reader.
Topic:
"Close Enough"
As goal driven individuals, we are able to plan, organize, and accomplish, but what good does it do? Let's consider the value or lack of value of measurable success and explore another way to measure ourselves, our experiences, our relationships, and our life journey.
January 20, 2019
Laura Pedersen
Background:
Laura Pedersen is a bestselling author, playwright, and former New York Times columnist. She was the youngest person to hold a seat on the American Stock Exchange and in 1994 President Bill Clinton honored her as one of 10 outstanding young Americans. She had a TV show on the Oxygen network and has appeared on Oprah, David Letterman, Good Morning America, Primetime Live, The Today Show, CBS This Morning and other national programs. Her most recent book, Life In New York, won the 7 Sisters Award for best nonfiction. Laura is a lifelong UU and ordained Interfaith minister.
Topic:
"We'll All Go Together"
The decisions we make as a collective society matter more than any individual choices we make. And if there's no common good there can be no society. On the local, national and international level, the inequality that results from tending only our own gardens is harmful to everyone's health and leads to social dysfunction. We'll examine the potential for unforced cooperation among opposing parties, different religions, egoists, and superpowers.
January 27, 2019
Rev. Katie Culbert
Background:
Pastor Katie Culbert graduated with a Master of Divinity degree from Meadvillle Lombard Theological School. She was the Director of Religious Education at the UU Church of Tampa eight years and the Intern Minister at the Unitarian Universalist Church of Sarasota for two. She currently works as a chaplain at Tampa General Hospital and lives with her husband JD and two children, Desi and Casey in Tampa. Her passions are family ministry, Unitarian Universalist evangelism, social action and sparking the imagination of UU leaders in thinking of bold new ways to create religious community.
Topic:
"Guiding Principles For a Free Faith"
The Five Smooth Stones of Liberal Religion: Many know that Unitarian Universalism is grounded in seven principles and six sources but there is more to it. (MUCH MORE!) One influential Theologian, James Luther Adams, outlined five additional principles in a philosophy called the "Five Smooth Stones." Let us gather to celebrate these foundational marks of a liberal faith: Evolution, Freedom, Justice, Agency and Hope.