March Speakers
March 3, 2019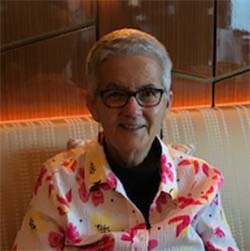 Rev. Carole Yorke
Background:
Rev Carole Yorke, one of NCUU favorite speakers, has been a Unitarian Universalist minister in Florida since 1998. She has served the Spirit of Life UUs, the UU Church in Stuart, and First UU Congregation of the Palm Beaches, but is now retired in Port St Lucie where she lives with her five beautiful Pomeranians.
Topic:: "A Spirituality of Aging"
What might it mean to us to learn who we are, free of others' projections, schedules, and expectations? To come home to ourselves and ask "who is the 'me' in me?" what do I dare to dream? Who might I be now that I don't have to be who I was?
March 10, 2019
Lynne Westmoreland
Background:
Lynne spent her first career as a professional musician and teacher for 30 years. Her encore career is in Humane Education for which she prepared with a graduate degree in education. Lynne now spends her time speaking to UU communities, teaching meditation, compassionate communication, and about the intersectionality of environmental, human rights, and animal protection issues.
Topic: "Non-violence is Not Enough: Speaking of Kindness"
In these times, we are often confounded about how to speak with people, including friends and close family, who hold such a seemingly different world view. How do we go beyond non-violent communication into compassionate communication? And when we think about compassionate communication we must ask "compassionate toward whom?"
For a PDF version, please click here.
March 17, 2019
Tom Hibberd
Background:
Tom, a member of NCUU, is a clinical psychologist in private practice in Inverness. His interest in pagan religions began in his undergraduate days when he studied the cultural anthropology of religion and was inspired by pagan ideas. Tom has also written a couple of well-received plays, performed by the NCUU Players to critical acclaim.
Topic:
Early Irish Christianity
During the so-called Dark Ages, the Irish Christian Church was a beacon of civilization for Western Europe. Saint Patrick's Day is a good time to remember this enlightened version of Christianity.
March 24, 2019
Tim Martin (with musical back-up form Steve Cantania)
Background:
Tim, formerly from Connecticut, is currently living in Ormond Beach, FL enjoying retirement in a state that has so much to offer. He loves to share his music with everybody, everywhere and anywhere to make people smile.
Steve Catania has been playing and making musical instruments since he was in his teens. Steve and his wife Tammy were the owners and operators of Catania Folk Instruments, which produced handmade instruments and distributed them worldwide for over 30 years
Topic:
Share Your Gifts and Talents
The musical saw: how it found me and has changed my and others' lives. If you have gifts and talents, share with others to spread joy and hope, as it will make a difference.
March 31, 2019
Gaia and Kurtland Davies
Background:
Kurtland and Gaia Davies are Unitarian Universalists from the Ormond Beach Congregation. They are counselors specializing in community building, reconnecting with nature, and end of life and bereavement.
Topic:: "How to be of service to others without killing yourself!"
Why does the flight attendant tell you to put on your own oxygen mask before you help someone else? Because a dead helper is not a good helper! We U.U.s are famously service-oriented. Gaia and Kurtland Davies have reached the point of burn out several times in their "retirement careers" as caregivers and community leaders.