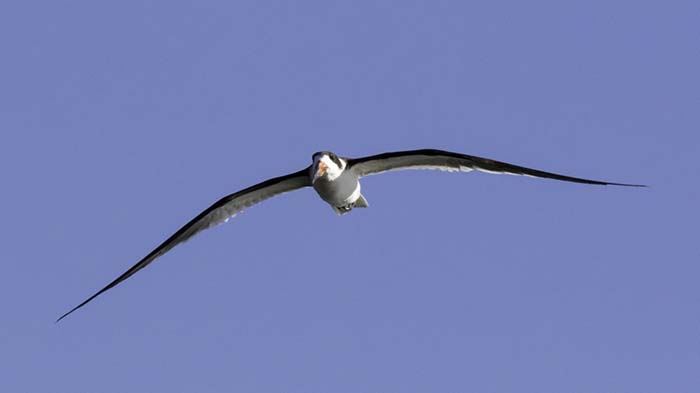 February's Newsletter

Please remember that the deadline for February's Newsletter is January 23, 2018.
Send to: [email protected] and put 'For Newsletter' in the subject line.


January Potluck

The next potluck will be celebrated on Friday, January 18th at 6pm.


NCUU Book Club

We had a very successful first book club meeting on Nov. 3, 2018. Our next meeting will be in January, after the holidays. We will be reading The New Jim Crow. There will be a $5. Donation or bring either Wine or Cheese and crackers, whatever you prefer. It should really be a great discussion and lot of fun.


Service Leader Training

Hello All,
Due to Joan's illness, training will not take place tomorrow. We will discuss another day in the near future that fills all our schedules.
Thanks for your understanding.
Pam

Dr. Martin Luther King, Jr. Parade
Monday, January 21, 2019 at 11:00 am. Please contact Sandy if you are interested in attending. Many of us have signed up for this great event. We plan to meet up in town, so all of us can caravan together.


Religious Education

This Course is important to All Of Us
During the month of January, Lynne Westmoreland will be offering a course on Mindful Communication. The course will meet on 4 Saturdays, January 5th, 12th, 19th, and 26th from 10AM until noon. The first meeting will focus on Marshall Rosenberg's "Non-Violent Communication: Create Your Life, Your Relationships, and Your World in Harmony with Your Values" and will serve as the central theme of our four weeks together. We will, however, build on Rosenberg's pedagogy and include weeks on "Deep Listening and Mindful Speech", "Silence: Complicity or Encouragement?" and "The Practice of Loving Kindness". The course cost will be $25.00 and each participant is encouraged to have read Rosenberg's book before the January 5th gathering.
And a brief bio:
Lynne Westmoreland is a humane educator, combining education from that field with Buddhist training and indigenous spirituality, and is a long time UU. Her current encore career work includes teaching meditation, facilitating spiritual growth groups, and speaking in churches and local communities about our interdependence and our ability to shape this time in our evolutionary history. She has been a speaker at NCUU twice. Her latest sermon was about kindness.


Ladies Luncheon

Our NCUU Ladies' Luncheons will resume the last Tuesday of each month. See details and sign-up sheet on foyer table and come join us.
Peg Gotz


UUA Congregational Poll

Each year, member congregations such as the N.C.U.U report annual membership and financial figures through the certification process, which determines UUA dues, delegates for General Assembly, and other key statistics.
Part of the certification is the Congregational Poll. This year the Poll asks us, members of the NCUU:
Should the draft Statement of Conscience entitled "Democracy Uncorrupted" be placed on the final agenda of the 2019 General Assembly? The vote choices are Yes, No, or Abstain.
Please see this website which is a draft Statement of Conscience:
https://www.uua.org/action/process/csais/corruption-of-our-democracy/2016-2020-csai
Members are asked to read and decide their opinion on the Action Issue.
The congregation will be polled in mid-January. Our response, Yes, No, or Abstain, will be recorded as part of the certification in the UUA.
Thank you,
Sheila, V.P.


Message from Jean Brown

Dear Family and Friends,
This is my fifth and final season as a snowbird writing to you from beautiful Inverness, FL. I love it here and will miss it terribly. But time marches on. Now that I am eighty, I need to prepare for the last phase of my life. Being a Unitarian and a humanist and having quirky OCD tendencies, it is time for me to stay physically in proximity to my family and close to my doctors and insurance coverage which are all centered in the Pittsburgh area.
My daughters are now beautiful, middle-age women with homes, families, and careers. My grandchildren, 21, 19, 16, are mature young adults with education goals and jobs. I'm proud of all of them. As a high school cheerleader, Monica, 16, will be going on a one week trip to Hawaii December 16th. Rae-Ann will be a chaperone and Terrill is going too, so the three of them have been involved with serious fundraising for this exciting trip.
Returning to my retirement community, Longwood at Oakmont, is always a pleasure. I miss it and all my Pittsburgh friends while I am in Florida. But returning to Pittsburgh's winter weather is not a pleasure. I don't look forward to snow, ice, and wind chill temperatures. Heck, I don't even like temperatures in the sixties!
It's been fun hosting visitors in FL the last five years including my brother, Dan, from Omaha, my daughters, son-in-law, and three grandchildren from Pittsburgh, Carolyn Becker from Chicago, Marge Stern from CA, and Pat McKenty, Margaret Groninger, Anne Ducanis, Marvin Fields, Penny Soldatus, Kathy Bowser, Margot Critchfield, Chris Michaels,
Eileen & Stuart Hastings, all from Pittsburgh. Joe and Joyce Ellwanger from Milwaukee stopped for a Pittsburgh visit on more than one occasion. I hope to be here in Inverness until the end of March. If you will be in the area and can stop, let me know.
I am two-thirds of the way through reading Michelle Obama's best selling memoirs, "Becoming." I love it and highly recommend it. I am reading more slowly now to keep from coming to the end.
Enjoy the holidays! I look forward to the yearly news I will receive from you.
Love,
Jean


Membership Committee Notes

Happy New Year to all our NCUU Members and Friends. We are seeking some Friends to become Members of our wonderful Congregation. Please check out the new pamphlet in the rack in the foyer entitled "Belief and Belonging".
January 27th will be our first official "Bring a Friend to Service" Sunday. The UU Rev. Katie Culbert will do an uplifting talk and we'll have some great refreshments afterward. Please invite some friends and/or family to join us that Sunday.
Would you like to be a greeter? See Holly Alexander.
Are you interested in sharing why you belong to NCUU with the congregation? Please see Connie Hart.
We're going to bring in the new year with new T-shirts! Please listen for announcements and watch for emails. Also check the bulletin board for details on styles and sizes. The price will be $15.00. Thank you, Amy Haiken, for your lovely new design taken from the art in the front of the sanctuary.
Connie Hart


Where There's A Will There's a Way

We all hope to create a durable presence for Unitarian Universalism in Citrus, Marion and other nearby counties that will extend over decades, beyond our lifetimes. Accordingly, please consider including the Nature Coast Unitarian Universalists in your wills. This will help to ensure a lasting legacy, for future generations as well as for ours.
The Finance Committee


Wellness Check

Attention Members & Friends:
New Opportunity for members who live alone to sign up for a wellness check. This would be a friendly call once or twice a week to assure your well-being. We feel because of a recent event that we want to extend this helpful service if you want it.
Please sign a list posted on the bulletin board or send email to or call Carol Dinmore ; [email protected] or 352-419-5515.
All members and friends: We need volunteers to make these calls. Please sign the form or contact Carol.


New E-mail Address

Our new email address is: [email protected].