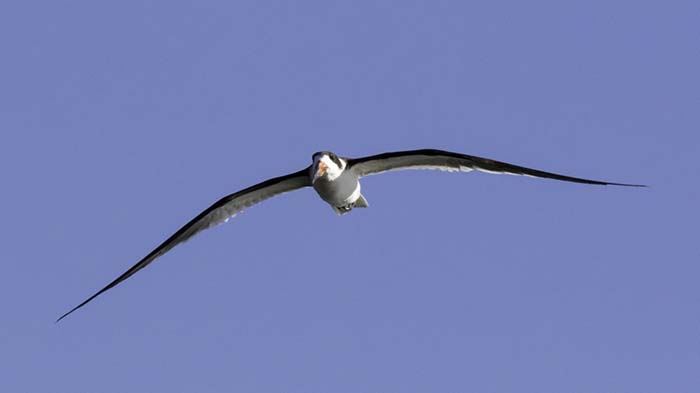 November's Newsletter

Please remember that the deadline for December's Newsletter is November 25 2018.
Send to: [email protected] and put 'For Newsletter' in the subject line.


NCUU Book Club

We had a very successful first book club meeting on Nov. 3, 2018. Our next meeting will be Saturday, Dec. 1, from 3:00 – 5:00 pm. We will be reading The New Jim Crow. There will be a $5. Donation or bring either Wine or Cheese and crackers, whatever you prefer. It should really be a great discussion and lot of fun.

TO ALL MY FLORIDA FRIENDS:
This is your Snow Bird friend, Jean Brown, (Harbor Lights, Lot 12). I will soon be returning to Inverness for my fifth and last season with you while I try to sell my mobile home. There are two main reasons for this: One is financial. It is just too expensive for me to continue to maintain two homes twelve months of the year. The other is for medical reasons. Now that I am an octogenarian, I have increasing medical problems. All my doctors and medical insurance are centered in Pittsburgh, and I feel vulnerable the five months I spend in Florida. I'll be arriving Oct. 31st and staying until the beginning of April unless I sell my home sooner. I will miss all of my Harbor Lights friends, my volunteer position friends, and especially my NCUU church friends who have been a family to me. My life has been enriched by living among you and I will miss all of you very much.
Warmly and sadly,
Jean


Religious Education

During the month of January, Lynne Westmoreland will be offering a course on Mindful Communication. The course will meet on 4 Saturdays, January 5th, 12th, 19th, and 26th from 10AM until noon. The first meeting will focus on Marshall Rosenberg's "Non-Violent Communication: Create Your Life, Your Relationships, and Your World in Harmony with Your Values" and will serve as the central theme of our four weeks together. We will, however, build on Rosenberg's pedagogy and include weeks on "Deep Listening and Mindful Speech", "Silence: Complicity or Encouragement?" and "The Practice of Loving Kindness". The course cost will be $25.00 and each participant is encouraged to have read Rosenberg's book before the January 5th gathering.
And a brief bio:
Lynne Westmoreland is a humane educator, combining education from that field with Buddhist training and indigenous spirituality, and is a long time UU. Her current encore career work includes teaching meditation, facilitating spiritual growth groups, and speaking in churches and local communities about our interdependence and our ability to shape this time in our evolutionary history. She has been a speaker at NCUU twice. Her latest sermon was about kindness.


Ladies Luncheon

Our NCUU Ladies' Luncheons will resume the last Tuesday of each month. See details and sign-up sheet on foyer table and come join us.
Peg Gotz


NCUU Jazz Concert

The NCUU Jazz Concert will take place on Friday evening, November 16 and again on Saturday afternoon, November 17.
Sally Smith-Adams and Kathryn Taubert, two amazingly talented women will entertain us with their musical and vocal skills. Both are professional entertainers and we are indeed fortunate to have them agree to perform for us.
It is also our 20th Anniversary this year, and we will celebrate this festive occasion after the November 18 concert.
So choose a date and attend one of these amazing concerts. Tickets will go on sale soon at $15 each at the door, and $12 prior to the concert.
See Linda Myers or Pam Ricker for more information. Click here to view the All That Jazz and More concert webpage.


Membership Committee Notes

As the "busy" season for this area approaches, the Membership Committee is trying some new approaches to help get the message of our NCUU Congregation out to the community at large, so as to attract new members. We have decided to join the Dunnellon Chamber of Commerce and are looking into joining the Citrus Chamber also.
NCUU was featured in October in the Citrus Springs Villager Church Spotlight and will have an ad in the Discover Annual Magazine, which is a part of the Chronicle.
We are working on getting a mock up for our new T shirts, and are planning a "bring a friend to a service" day for a date in January.
If you are interested in becoming a member of NCUU, please see Connie Hart or a member of the Committee. We can answer questions you may have and help to welcome you. Also, if you would like to be on our Committee, please let us know. We'd love to have you! We are Thankful for NCUU!
Connie Hart


BloodMobile

Come and donate. Sandy Oaks RV Resort. 6760 N. Lecanto Hwy, Beverly Hills. ( Right around the corner from UU Church ).
Coordinated by Wanda Brown. Coordinated by Wanda Brown. Wed, November 14th, 2018. 9 AM to 3 PM. Call for an appointment or you can walk in. 651-260-5890. Call for an appointment or you can walk in. 651-260-5890.
Hope many of you come over because not all the park snowbirds have returned yet to make a great blood drive. Free hotdogs, chips and beverage !!


Where There's A Will There's a Way

We all hope to create a durable presence for Unitarian Universalism in Citrus, Marion and other nearby counties that will extend over decades, beyond our lifetimes. Accordingly, please consider including the Nature Coast Unitarian Universalists in your wills. This will help to ensure a lasting legacy, for future generations as well as for ours.
The Finance Committee


Wellness Check

Attention Members & Friends:
New Opportunity for members who live alone to sign up for a wellness check. This would be a friendly call once or twice a week to assure your well-being. We feel because of a recent event that we want to extend this helpful service if you want it.
Please sign a list posted on the bulletin board or send email to or call Carol Dinmore ; [email protected] or 352-419-5515.
All members and friends: We need volunteers to make these calls. Please sign the form or contact Carol.


New E-mail Address

Our new email address is: [email protected].


Religious Education

Peter Freeman has agreed to facilitate his course on "Life Fulfillment" if enough interest is shown. The class would meet on Saturday mornings from October 27 to November 17. Please let me know if you would like the chance to attend this class. Those who were in his class last winter, found it helpful and enjoyable.