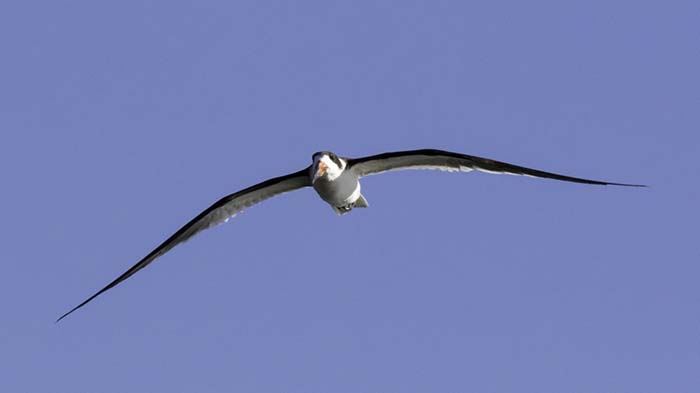 August Newsletter

Please remember that the deadline for August's Newsletter is July 22 2018.
Send to: [email protected] and put 'For Newsletter' in the subject line.

Birthday Celebrations!
Something new and exciting from your Social Activities Committee: Birthdays will be celebrated the first Sunday of each month acknowledging all birthdays during the month. Cake will be provided by volunteers.
See Bill Howat to sign-up for your month.

July Pot Luck Dinner
Please sign up for the July 4th Potluck at 2:00 pm. Hot dog, sausages and condiments will be served, please sign up for your dish. We will be playing Pictionary and lots of FUN.


Ladies Luncheon

Julie Macdonald & I have cancelled the Ladies Luncheons until Fall.
— Peg Gotz


NCUU Jazz Concert

The NCUU Jazz Concert will take place on Friday evening, November 16 and again on Saturday afternoon, November 17.
Sally Smith-Adams and Kathryn Taubert, two amazingly talented women will entertain us with their musical and vocal skills. Both are professional entertainers and we are indeed fortunate to have them agree to perform for us.
It is also our 20th Anniversary this year, and we will celebrate this festive occasion after the November 18 concert.
So choose a date and attend one of these amazing concerts. Tickets will go on sale soon at $15 each at the door, and $12 prior to the concert.
See Linda Myers or Pam Ricker for more information.
Linda Myers wants to remind the Concert Committee about their next meeting on July 22nd, right after Sunday Service.


Membership Committee

Are you receiving your "UU World" Magazine? If you are a member, you should be. Please email Connie Hart at [email protected] if you would like to receive it, and I'll get your address added to the list.
Please remember to invite your friends to our Services and/or events. We like visitors!
Also, please see Holly Alexander if you would like to be one of our greeters or email her at [email protected]
Enjoy your summer and stay in touch. We like hearing from our vacationers and snowbirds. The July meeting for membership will be Wednesday, July 25th.


BOOKS!

BOOKS!
BOOKS!
BOOKS!
Collect and Save them for our Fall Sale in October.
No textbooks or magazines, please.
— Peggy Gotz


Denominational Affairs

Tom Hibberd was a delegate to the 2018 General Assembly in Kansas City, Mo. Joan Burnett served as an off-site delegate and Bree Hill also attended. The August 12 Sunday service will be all about this year's GA. We will get to hear all about the experience of participating in the UUA's annual assembly.
— Joan Burnett


Wellness Check

Attention Members & Friends:
New Opportunity for members who live alone to sign up for a wellness check. This would be a friendly call once or twice a week to assure your well-being. We feel because of a recent event that we want to extend this helpful service if you want it.
Please sign a list posted on the bulletin board or send email to or call Carol Dinmore ; [email protected] or 352-419-5515.
All members and friends: We need volunteers to make these calls. Please sign the form or contact Carol.


Local Primary Elections Coming Up!!! Candidate Choice Is Important To Quality Of Life!

Elections, including primary elections are quite important. Become (if you are not) engaged with our local community issues. Too hard to find information? Yes, You Can (with help) find information about local candidates and who is supporting them from The Supervisor of Elections, Citrus County, and Marion County internet sites. Community groups also sponsor Meet and Greet events and forums. There are local citizen volunteer organizations that help with information, both partisan and nonpartisan. The Sun Coast Parkway, Coastal Connector Routes, environmental, business, and development issues require our knowledge and involvement to protect the quality of life in Citrus and Marion County. Citrus County: There are two County Commissioner positions open, three School District Board positions, two Mosquito Board positions, House of Representatives: District 10 and Florida Senate District 10 and Circuit Judge Circuit 5 positions.
Sheila Woods


Sally's References

I had a few inquiries about the sources that I mainly quoted from on our June 10th Music Sunday Service.
They are:
Daniel J. Levitin; This is Your Brain on Music and The World in Six Songs
Steven Mithen; The Singing Neanderthals
Levitin is a neuroscientist/musician/ author and his books are well researched, yet very readable. He also has a terrific Ted Talk on You Tube that he did at USC – – very enjoyable.
Steven Mithen's book is v-e-r-y well researched and notated, but takes a certain amount of stamina and determination to keep reading at times (my opinion, of course).
Sally


Board of Directors Meeting Minutes

The BoD meeting minutes are now available on our website under Members in our menu.