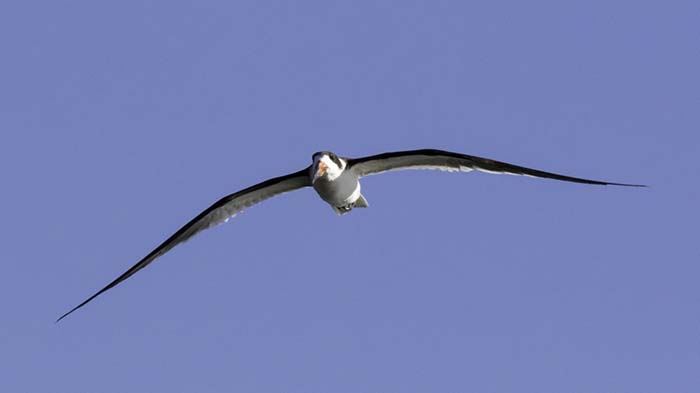 December's Newsletter

Please remember that the deadline for the next Newsletter is December 20 2019. Please adhere to this deadline, otherwise the newsletter and website won't be updated on-time.


Christmas Potluck

All NCUU members are invited to participate in our "Christmas" celebration on December 25th at 5pm. Guests are most welcome! Details will be updated on the website, as well in the Sunday announcements.


Message from Jean Brown

For the past five years I have spent five months of each year with you as a snowbird. This is the first time I will be staying in Pittsburgh and not sharing Thanksgiving, Christmas, New Years, etc. with my NCUU friends. You were a lifeline and a family to me, and I miss you.
I look forward to the monthly newsletters and email blasts and read every word. I remember with fondness the choir rehearsals, the potluck socials, the membership meetings, the wide variety of Sunday services, Sally's weekly "Time for All Ages" talks, and all the rest.
I share your sorrow in the passing of Barbara De Remer and Carol Dinmore.
Many thanks for your love and friendship. I'm sending a love gift to Treasurer, John Comer under separate cover.


Social Justice – Climate Change Strike


NCUU Members making a difference!



New Year's Eve Celebration and Potluck

Looking for a low cost and early New Year's Eve? Join the 6 PM Nature Coast Unitarian Universalist celebration at 7633 No Florida Avenue, Citrus Springs. Metaphysical and fun activities will be guided by Shaman Vanessa Fuller-Brown, for a donation.
Bring a pot luck snack and enjoy some punch. Take along a folding chair if you want to drum around a bonfire. Taro cards, readings and perhaps some singing alongs too. All are welcome. Information: 352-465-4225.


Kitchen Table Forum
Human Trafficking
December 7th

Melissa Bowermaster, MSW will be giving a presentation on Human Trafficking at the Nature Coast Unitarian Universalist Fellowship,7633 N. Florida Ave.,Citrus Springs, Fl. 34434 on Saturday, December 7 at 2:00 PM. The presentation will answer questions and provide an introduction covering the basics and a foundational knowledge of the topic.
Ms. Bowermaster is the Executive Director of the Citrus County Children's Advocacy Center, known as Jessie's Place. She also serves on the Tri-County Human Trafficking Task Force.
The presentation will answer questions and provide an introduction covering the basics and a foundational knowledge of the topic.Ms. Bowermaster may be contacted by phone,352-270-8814 or by e-mail [email protected].
This event is one of a series of monthly Kitchen Table Forums focused on social and environmental justice. They will all be taking place at the NCUU and are sponsored by NCUU and the League of Women Voters of Citrus County. The public is invited to this free event. For more information contact [email protected].


Community Connections

Community Connections will now be available on the NCUU.org website!
As a Member, do you have events that you are involved in to share with others who visit our website?
Amy Haiken has graciously agreed to add Community Connections to the website and to update events. You may email her at [email protected] with your event or notice. Be sure to include the day, date, time and location.
These notices can include volunteering, performing, receiving awards and joining or watching sporting events. Please avoid adding events that are during our Sunday services or promote a political candidate. She will add the events to the website once a week.
If you would like to inform others of things you are involved in that others may like to join or attend, please let Amy know two weeks before the event or activity if possible. Keep in mind that all visitors to the website will be able to see these activities and events.
Connie Hart, Vice President


Prepping for Future Sunday Speaker

Our Feb 22 speaker, Teretta Thomas, will refer to Michelle Obama's book Becoming.
If you haven't already read it, please read this book in advance.


Announcement E-mail Address



Sunday Service Leaders Needed

We have some terrific services planned for the fall, but need Service Leaders. See Jeannie or Pam if you would like to know what is planned, and where the need is.

— Sunday Service Committee


Martin Luther King Parade

We need someone to coordinate our participating in the MLK Jr day parade In Crystal River on Jan 20. Sandy and Monique did it last year. See them for tips.


Please Join Us on a Committee. Help Needed!

NCUU needs your help and assistance, especially if you don't presently serve on any committees. Every little bit helps, so…
Please talk to a BoD member of Committee Chairperson about your interests in joining in the work of our congregation.


Social Activities Committee

The Social Activities Committee is in need of volunteers to help plan potlucks and other fun events, bring goodies for after services and take turns cleaning up the kitchen after coffee and discussion. Please make sure you thank Matthew C, Pam R and Judith E as well as several others for their services. Contact Pam or Matthew if you can help in any way even 1 Sunday a month. Thank you!