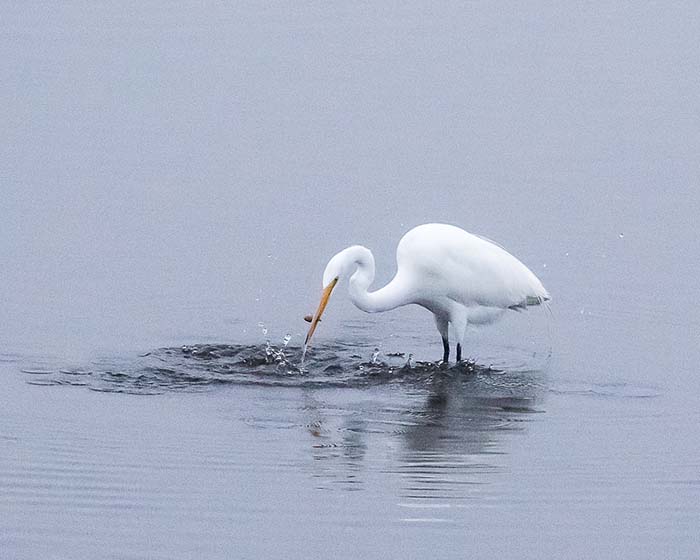 Sharing Information
Should We Really Be Color Blind?
Reading The New Jim Crow with this congregation I became interested in the concept of color blindness as naivety at best, racism possibly.
"I don't see color, I only see people"
This statement means: the way to end discrimination is by treating everyone equally without regard to race or ethnicity. Judging people on the content of their character, and our shared humanity. Of course.
It is not helpful to people of color to insist that race does not matter . It affects everything. I'm not picking on you. We were brought up this way.
We aren't countering racism by saying race does not matter. Statistics show it does.
Color blindness is not able to heal racial wounds. It is a half measure, and comes from a lack of understanding how race affects people of color and society as a whole In fact CB becomes a form of racism.
Shocking? Bewildering? CB denies the negative experiences, rejects cultural heritage, by ignoring it. That is not racial progress.
It makes persons of color and their differences invisible, when they might prefer to celebrate these as a source of pride and identity. Something invisible is not discussed; conversation is turned off before it starts.
Listen to the stories, experiences, statistics about racial unfairness. Discuss our racial socialization and start unlearning it. Ont wait for a person of another race to teach us. Continue our NCUU discussions on systematic racism.
Lets become Color brave.
Summarizing Dr. Monica Williams and Jon Greenberg

Be Heart Safe
Baby Chewable Aspirin (81mg) as an immediate response for Heart Attack for a conscious patient.
A conscious patient on a call to a 911 for a heart attack. Will be asked if they have no allergy to aspirin to take 4-6 Baby Chewable Aspirin 81mg immediately.
I do stress Chewable as so important as it starts blood flow immediately.
Next if the patient is unconscious an AED is mandated immediately .I.E. Automated External Defibrillator.
— Respectfully Submitted, Joseph C. Verdi

Protect Vulnerable Patients
with a Scent Kit
The Scent Kit is very important for all Alchemized Patients, Dementia Patients or Traumatic Brain Injury Patients. They can save a life. The Scent Kit makes it, so that they are able to find a lost person. The Police department then are able to use the person's scent for the Police dogs to locate that missing person.
They are available at no charge at the Citrus County Sheriff's Office on Lecanto Highway, Lecanto, Florida.
by Find-M'Friends, inc.
kit is called "Out of Harms Way Kit"
www.findmfriends.com.
— Judith Englert
Remove contents from box.
Open jar.
Put on gloves provided in box.
Open sterile pad, wipe skin of neck, chest and arms.
Place scent pad in jar and seal lid.
Place security tape on lid.
Not a guarantee to find a lost loved one, but provides K-9 Team a pure scent to use for search and lives time.

Social Service Help Line
Wellcare a health insurance company, has set up a help line for social services.
If you need assistance, call
1-866-775-2192

Citizens for Informed Teens
In 2012, the General Assembly of the UUA chose "Reproductive Justice" to be the issue that all UU congregations would be encouraged to study. Although a new issue was chosen in 2016, a small group from our congregation has continued to focus on reproductive justice. We are the committee we call "Citizens for Informed Teens". Our mission is to ensure that babies are born to committed and prepared parents. To make
that mission a reality, we have been raising awareness of the lack of comprehensive sex education in our Citrus County schools.

We have made presentations to health care professionals, school personnel, and many civic organizations. What we need now is for some of you to join us. We need your ideas, your passion and your
willingness to work toward a worthy goal. If you think this is something you might like to become involved in, let one of us know, Linda Myers, Sheila Woods or Joan Burnett. We will invite you to our next meeting and familiarize you with the work we have done and what we hope to do in the future. There is still much that can be accomplished.

— Joan Burnett

Barry Pendry's Booklist
Barry Pendry, friend of the NCUU fellowship, gave a most encouraging talk about New Year's resolutions and personal renewal. Various authors, Dr. Pendry suggests, make resolutions that: enhance our self-worth, relate to a positive future self, create an area of focus, relate to ourselves and others in ways to stepwise free the mind and spirit as in mindfulness- meditation and through the Unitarian Universalist seeking spiritual community.
Here is a copy of his Booklist:
One Small Step Can Change Your Life: The Kaizen Way by Robert Maurer
The History of New Year's Resolutions by Sarah Pruitt
The Biology of Belief by Bruce Lipton
Inspirience by Richard Haight