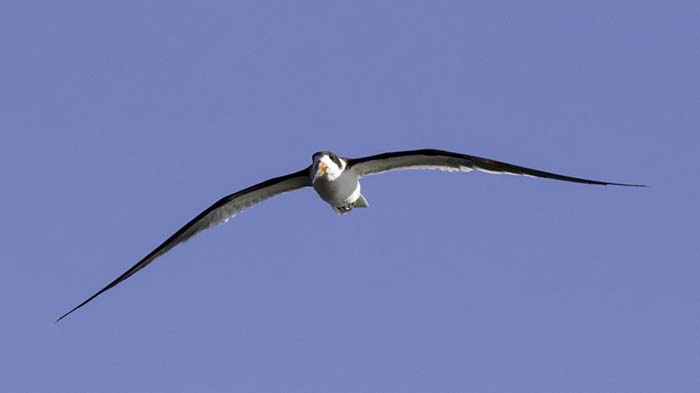 NCUU Pledges

Our Fellowship is still functioning and has ongoing expenses. We will be "open and up and running" as soon as it is safe. Please find it in your generous hearts to keep your pledges and gifts up to date. Many thanks to all of you. Checks should be sent to:
Nature Coast Unitarian Universalist
P.O. Box 94
Holder, FL 34445
Connie Hart


Sunday Service Committee

If you would like to give feedback on any or all our speakers, please click the link and do so at any time. The Sunday Service Com. appreciates your input.
Thanks,
Pam


NCUU Calendar

Please send additions, deletions, updates, and edits to Gordon Hart, [email protected], so that he may keep the calendar updated on our website, ncuu.org.


Announcement E-mail Address

Our email address for announcements: [email protected].


Social Justice
On June 3, a gun safety rally is scheduled for the Inverness old courthouse area. It is sponsored by the Coffee Coalition and assisted by Moms Demand Action plus others. If possible, please wear orange clothing. Jean and Linda will be seeking petition signers there.
We are invited to attend a Pride rally June 24 (Saturday) 10-12 at the Historic Inverness Courthouse. This is followed by a reception next door. There will be simultaneous Pride rallies all over Florida.
Jean and Linda have been collecting signatures for a petition to include a vote on abortion on the 2014 ballots. A total of 900,000 signatures is required. UUs around the state are serving as collection points, including NCCU.
If you would like to sign the petition or learn more, please contact Linda or Jean. They are available at NCUU on Sundays and will go out of their way to provide you with the necessary materials or information.


Sunday Service Committee
To all Snowbirds and vacation bound members and friends:
Please remember to gather a small bottle or jar of water from your homes up North or your vacation destinations to help celebrate our annual Water Service in October. The exact date has not yet been set, but it will be toward the end of the month when most of you have returned to us.
On June 4, 1923, the first Unitarian Flower Communion was celebrated in Prague, Czechoslovakia by Rev. Norbert Chapek as a symbol of religious community as fascism loomed in Europe.
On Sunday June 4, 2023 the NCUU will celebrate the 100th anniversary of the Flower Communion as will all UU churches in the world.
Rev Carole Yorke will conduct our ceremony. Please bring a flower from your garden to share with your friends here at NCUU.


Share the Plate – May
Share the Plate contributions in June will be donated to the Boys and Girls Club of Marion County in Dunnellon. Their mission is to enable young people to reach their full potential as productive, caring, and responsible citizens. They provide target programs and activities that focus on three priority outcomes: academic success, good character and citizenship, and healthy lifestyles.


Wildlife Club

The Wildlife Club is having their monthly meeting on the fourth Tuesday at 7pm with an exciting and interesting wildlife topic. Our next few meetings would be April 25, May23 and possibly June 27.We will definitely not have meetings in July and August but resuming in September.


Mindfulness Meditation at Nature Coast Universalist Fellowship (NCUU.ORG)
Fridays from 4:00- 5:00 PM

Mindfulness meditation has been practiced by Eastern religions for several millennia. It is not underpinned by any dogma or particular religion, although it is most widely practiced by Buddhists today. It mainly involves clearing one's mind of clutter and allowing peace and intuitive, or spiritual, awareness to emerge. It does not require difficult or uncomfortable postures; simply reverence and calm. The NCUU Mindfulness Meditation group meets at the fellowship every Friday afternoon for one hour, during which two twenty-minute sitting meditation sessions are interspersed by a brief session of walking, mediation and readings of Buddhist and Taoist teachings from different traditions including Zen. Participants from all faiths, age groups and persuasions are invited to attend. All sessions are free of charge. For more information, contact Don Wright (ldwr[email protected]) or Rob Deremer ([email protected]).


Wildhart Photography

The photographs on the walls of the sanctuary can be purchased with 50% off the purchase price going to NCUU.
Talk to Gordon Hart if interested.
Please check out wildhartphotography.com for more of Gordon's photographs.
The same deal will be honored if someone from the congregation wants to order a photo from the website.


Website Section for Members Only

Are you a member who has a business or service? If you would like to share the information about your business or service to the Members Only section of the website, please write what you would like and let Connie or Amy know. Amy will add it.
– Connie Hart


Newsletter Deadline

Please Remember That The Deadline For Next Newsletter Is
June 22, 2023 .
Please Adhere To This Deadline; Otherwise, your material won't be included in the newsletter.
All request entries should be sent to the email address [email protected]. That will make it easier to keep all requests organized in one place. I have been getting emails sent to several of my email accounts, and it makes it very difficult to organize the items to will be in the monthly issues. I can only guarantee that it will be in the issue, if it's sent to this email address. Please send the proofread text and photo attachments. In addition, please keep your text to a maximum of three short paragraphs. If it is longer, we will edit to shorten the announcement.