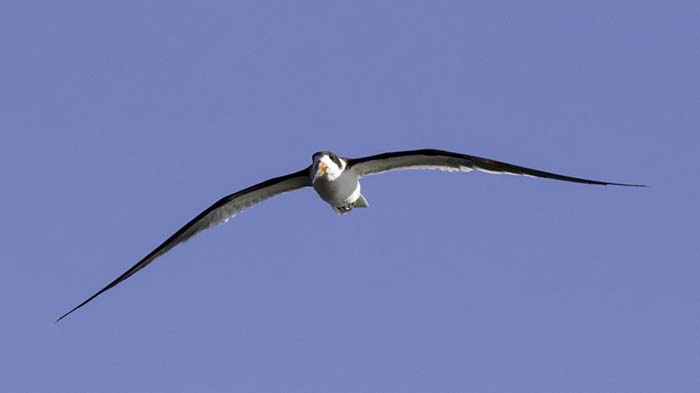 NCUU Pledges

Our Fellowship is still functioning and has ongoing expenses. Click the above link if you are viewing this on your email to watch the video. We will be "open and up and running" as soon as it is safe. Please find it in your generous hearts to keep your pledges and gifts up to date. Many thanks to all of you. Checks should be sent to:
Nature Coast Unitarian Universalist
P.O. Box 94
Holder, FL 34445


February NCUU Hike

You are invited to hike at Ross Prairie Trailhead and Campground on Thursday, 9 February. Meet at 10am at the parking lot at 10660 S.W. Highway 200 (Dunnellon, FL 34431). We will hike about 2.3 miles on the Holly Hammock Trail, and if we decide to hike further, there are several other trails there. Well-behaved dogs are welcome.
— Holly


February Share the Plate

The recipient for February Share the Plate donations is the Florida Interfaith Coalition for Reproductive Health and Justice. This is a grassroots group of interfaith clergy, faith leaders and lay people who support the right to safe and legal abortion services and a broad range of reproductive health care services through education and advocacy.
— Holly


Special Safety Sunday & Pizza Planned

Mark your calendar for a pizza party after the service on Sunday, Feb. 26. We will enjoy pizza and conversation after the service. The party will be arranged by the Membership and Social Activities committees. Don Wright and the Safety Committee will then conduct a requested Safety Training for those interested. The alarm system and A.E.D. will be addressed, as well as evacuation procedures. Look for a sign-in sheet in the lobby.


NCUU Joins the Festivities for MLK, Jr. Day at Copeland Park, Crystal River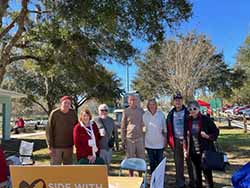 Don Wright, Linda Myers, John Ivens, Fred and Gin, Sandy and Monique Sondheim


African American Read-in

Every February, Citrus County comes together for our African-American Read- In, promoting history, literacy, and African-American contributions. This is part of the 33rd national read-in, sponsored by the National Council of Teachers of English.
Many times, Sally Smith Adams and Jim Davis have performed at this event. Come and enjoy local talent.
The 15th annual local reading is Sunday Feb 26, from 2:30 to 4:30 p.m., at the College of Central Florida, in Lecanto. This FREE event provides a delightful opportunity for young and old to come together and support heritage, education, literature, and historic preservation programs.


Request for Two Members
The Finance Committee is looking to fill two vacancies. Contact Chairwoman Shirley Leonard, (781) 264-5098, or email [email protected] if interested.
Shirley


Area Interfaith Group Proposed

Representatives of NCUU met at Unity of Citrus County on Jan. 19 with representatives of Unity and the Citrus County Bahai's to discuss forming an area interfaith group.
Forum Leader: Don Wright ([email protected])
Venue: NCUU
Saturday, January 28, 2023, 3:00-5:00 PM
NCUU's Don Wright agreed to draft a proposed mission statement, and the group discussed various names for the partnership.
The group agreed to meet again and to collaborate on an Earth Day celebration.
The proposed mission statement reads:
Many faiths are represented within Citrus County, as well as other Nature Coast counties. The specific beliefs and underpinning principles and scriptures of the diverse faiths vary. But the commonalities among the faiths are powerful and unifying. They all aim to support able stewardship of the world and its inhabitants and to provide spiritual communities that promote love and social justice for all citizens.
Several of our Citrus County congregations propose that by joining forces and sharing resources and talent we can better serve some of the most urgent needs of our diverse population, especially focusing on those people who, for various reasons, are underserved and in need.
We are confident this can be done in ways that respect different religious identities, build inspiring relationships across differences, and facilitate common and effective actions that address issues of shared concern.
Such interfaith collaboration can transform our religiously diverse society to become more just, kind, and pluralistic. As we proceed, we acknowledge that while the needs within our community are many, we must focus on specific, "doable" priorities that are likely to change or evolve from year to year.
Identification of these priorities should take place by way of community workshops that include underserved stakeholders, as well as congregational leaders and members who will make things happen.


Mindfulness Meditation at Nature Coast Universalist Fellowship (NCUU.ORG)
Fridays from 4:00- 5:00 PM

Mindfulness meditation has been practiced by Eastern religions for several millennia. It is not underpinned by any dogma or particular religion, although it is most widely practiced by Buddhists today. It mainly involves clearing one's mind of clutter and allowing peace and intuitive, or spiritual, awareness to emerge. It does not require difficult or uncomfortable postures; simply reverence and calm. The NCUU Mindfulness Meditation group meets at the fellowship every Friday afternoon for one hour, during which two twenty-minute sitting meditation sessions are interspersed by a brief session of walking, mediation and readings of Buddhist and Taoist teachings from different traditions including Zen. Participants from all faiths, age groups and persuasions are invited to attend. All sessions are free of charge. For more information, contact Don Wright ([email protected]) or Rob Deremer ([email protected]).


Around the Grounds

Work has begun on rehabilitating the grounds and "gardens" surrounding our fellowship building.
Plans are to move plants away from the building, trim overgrown brush, replace the well pump, and rehabilitate the meditation gardens, irrigation system, pathways, and memorial.
The first work party was on Friday, Jan. 13, at 10 a.m. with Art, Gordon, Don, Connie, Bonnie, Ted, and myself, clipping, digging, cutting, and hauling away some of the overgrowth. It's amazing what a change two hours of work made in the appearance of the grounds.
Notably, the brush around the pump was removed to allow unimpeded work on the well and replacement of the irrigation pump, which was approved by the NCUU board.
I've been asking for estimates on a second, round U.U. logo sign for the south side of our driveway. Reflective vs. nonreflective lighting is being considered.
Speed bumps on our drive also are being investigated as a way to reduce traffic and use of our driveway as a pass-through for non-members.
Our meditation gardens/areas have become dried and cluttered with leaves. The irrigation system is broken. Once the chance of frost recedes and the irrigation system is restored, we can begin new plantings of flowers.
If anyone has old photos of the pre-COVID gardens, before loss of the irrigation, please share them. Amy Haiken sent me a color copy of the old fire pit area. Beautiful and sad to see!
Brush and other debris has accumulated between the road and the front of the building and should be removed to clean the roadside view of NCUU. This will be the focus of the next work party on Jan. 27th at 10 a.m. Please consider helping.
Ideas, suggestions, history, as well as physical help, are surely welcomed to restore, rehabilitate, and renew our property.
Intentions are to gather every two weeks to continue the goals. Please join us and consider taking charge of or sponsoring an area.
Work days/dates will be posted in Announcements at gatherings and newsletters.
I hope to see you all!
Regards, Chas Anderson


Wildhart Photography

The photographs on the walls of the sanctuary can be purchased with 50% off the purchase price going to NCUU.
Talk to Gordon Hart if interested.
Please check out wildhartphotography.com for more of Gordon's photographs.
The same deal will be honored if someone from the congregation wants to order a photo from the website.


New Website Section for Members Only

Are you a member who has a business or service? If you would like to share the information about your business or service to the Members Only section of the website, please write what you would like and let Connie or Amy know. Amy will add it.


Newsletter Deadline

Please Remember That The Deadline For Next Newsletter Is Feb. 21, 2022 (it's a very short month).
Please Adhere To This Deadline; Otherwise, your material won't be included in the newsletter.
All request entries should be sent to the email address [email protected]. That will make it easier to keep all requests organized in one place. I have been getting emails sent to several of my email accounts, and it makes it very difficult to organize the items to will be in the monthly issues. I can only guarantee that it will be in the issue, if it's sent to this email address. Please send the proofread text and photo attachments. In addition, please keep your text to a maximum of three short paragraphs. If it is longer, we will edit to shorten the announcement.


Sunday Service Committee

If you would like to give feedback on any or all our speakers, please click the link and do so at any time. The Sunday Service Com. appreciates your input.


NCUU Calendar

Please send additions, deletions, updates, and edits to Gordon Hart, [email protected], so that he may keep the calendar updated on our website, ncuu.org.


Announcement E-mail Address