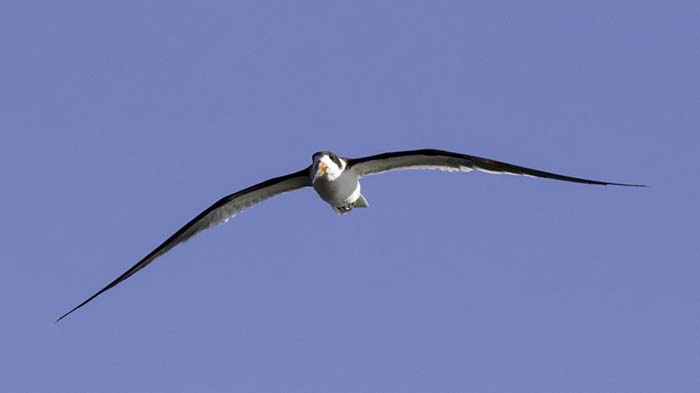 Our Fellowship is still functioning and has ongoing expenses. Click the above link if you are viewing this on your email to watch the video. We will be "open and up and running" as soon as it is safe. Please find it in your generous hearts to keep your pledges and gifts up to date. Many thanks to all of you. Checks should be sent to:
Nature Coast Unitarian Universalist
P.O. Box 94
Holder, FL 34445

Money collected through Share the Plate in May will be donated to the Florida Springs Institute. FSI works to protect Florida's fresh water springs through science and education. Based in High Springs, Fla., FSI conducts science research, helps to organize conservation efforts, and works to educate the public on threats to our water resources. They work with the Florida Springs Council to influence legislation that impacts the springs.


Sanctuary Dedication Planned for May 15th


On Sunday, May 15th, NCUU will have a special ceremony to dedicate the sanctuary in memory of Joan Burnett. Please mark your calendar for this long-awaited event. It will take place during the Sunday service that begins at 10:30 a.m. in person or on Zoom.

The photographs on the walls of the sanctuary can be purchased with 50% off the purchase price going to NCUU.
Talk to Gordon Hart if interested.
Please check out wildhartphotography.com for more of Gordon's photographs.
The same deal will be honored if someone from the congregation wants to order a photo from the website.


Caring Committee


Jeanne Wright has graciously agreed to be the Caring Contact for NCUU. If you or a member you know is ill, hospitalized or has a death in the family, please let Jeanne know. Her email address is [email protected] She'll also be sending birthday cards and informing us of special anniversaries and celebrations. Dolores Harding will be assisting Jeanne. Thank you, Jeanne and Dolores!

Great News!!! The Wildlife Club has resumed its monthly meeting at 7 p.m. on the fourth Tuesday of every month at NCUU. The guest speaker for April was Sue Silber, from Nature World Wildlife Rescue (NWWR), who presented "Adventures of a Wildlife Rescue Volunteer" with some live rescued wildlife that Sue brought with her. Doors open at 6:30 p.m. for many free wildlife handouts and information. There is always a door prize and a 50/50 drawing held to benefit NCUU.
SAVE THE DATE: The next scheduled Wildlife Club Meeting will be Tuesday, May 24, 2022, at 7 p.m. at NCUU with the much-awaited PLANT and FLOWER SALE, provided by the Grumbles House Garden Shop of Dunnellon. It's always a crowd-pleaser. For more information, contact Wildlife Club President Brenda L. Roberts at 352-746-2384 or at [email protected]


New Website Section for Members Only


Are you a member who has a business or service? If you would like to share the information about your business or service to the Members Only section of the website, please write what you would like and let Connie or Amy know. Amy will add it.


Religious Education Committee


Since no one is currently signed up for the Religious Education committee, I've agreed to be the chair and urge others in congregation to also serve on this committee.
Please also share your ideas and suggestions for a religious education program at NCUU. Once we begin meeting face to face, we would like to provide activities for young children while their parents participate in our Sunday service. Then, we would be more welcoming to young families in our congregation. We could also continue with adult religious education programs as we have in the past
Please get in touch with John Ivens (cell: 352-513-4710) or email ([email protected]) with your thoughts and suggestions soon. I'm looking forward to hearing from you.
John Ivens
NCUU Board Member

Please Remember That The Deadline For Next Newsletter Is May 23, 2022.
Please Adhere To This Deadline; Otherwise, your material won't be included in the newsletter.
All request entries should be sent to the email address [email protected]. That will make it easier to keep all requests organized in one place. I have been getting emails sent to several of my email accounts, and it makes it very difficult to organize the items to will be in the monthly issues. I can only guarantee that it will be in the issue, if it's sent to this email address. Please send the proofread text and photo attachments. In addition, please keep your text to a maximum of three short paragraphs. If it is longer, we will edit to shorten the announcement.

If you would like to give feedback on any or all our speakers, please click the link and do so at any time. The Sunday Service Com. appreciates your input.

Please send additions, deletions, updates, and edits to Gordon Hart, [email protected], so that he may keep the calendar updated on our website, ncuu.org.

Even if NCUU is closed right now, plants and weeds keep growing! If you are looking for a way to get out of the house, maintain social distancing (6ft to whatever you comfortable with) and get some fresh air and exercise, Sally and I would be happy for you to join us on the first Friday every month between sunup and 11 AM. Even if it is for just a hour before the heat builds up, you are welcome!


Announcement E-mail Address




Social Activities Committee


The Social Activities Committee is in need of volunteers to help plan Zoom Fun Activities. Some ideas include: Happy Social Hour, Bingo, and misc games. Contact Pam or Matthew if you can help. Thanks!


The Social Justice Committee will meet on Zoom May 21 at 4 p.m. There will be discussion of forming partnerships with other UUs and like-minded organizations, and perhaps information on refugees to the US.

Most of us are more or less newcomers to UU. In the late '60s when black empowerment was rising, UUs attempted to face and come to terms with these changes. Black UUs and allies demanded more of us, and for several years, the UUA wrestled with this. This often tore apart friendships and congregations.
YouTube has a documentary movie about what took place 50 years ago. It is slow, but will bring you to tears and make you proud of being a UU: "Wilderness Journey, The Struggle for black empowerment and racial justice."

The Tampa Bay History Museum is celebrating Florida Emancipation Day at the Chinsegut Park in Brooksville on Saturday, May 21. The Emancipation Proclamation was originally read at the State Capitol.
Carpooling is forming in time to be there at 11, when ceremonies and entertainment begin. This will last until about noon, when house tours begin.
The house tours are $10, but the rest is free. Please send me, Linda Myers, an email at [email protected] if you want a tour ticket for the house tours. If you don't go on the tour, you can hang around for the entertainment and walk the trails.
The ceremony will be in an outdoor tent with seats. Food trucks will be selling lunches.
Chinsegut Hill is an historic plantation house on 114 acres with trails. It is the highest point around. Google Chinsegut if you would like to get further information about the place.

Now I know what "larger than life" means. Bettina Mulle is one of those personalities. Far from her family, cut off by Facebook, I need to talk about her.
She was full of big ideas and great love: her husband, dog, bird, " bike," NCUU; she expressed her feelings.
She told about adopting and losing children; the horror of a son shot to death; and asked us to be with her when a brother killed himself. She reached out for help when her mind was tormented. She faced, with optimism, repeated cancer bouts. Each event was larger than life to me.
I never had a close friend who lived in a trailer park before moving here; it was so filled with flowers, sounds.
Now, I hear her again, talking about NCUU, even stumbling over readings, telling me: "It is what it is. …We don't all have the same skill set. Ask yourself what NCUU means to you and translate that to a contribution."
She walked with Carl's meditation group; bugged us until we finally did a May Day service with a maypole (hard to make, harder to dance). She cheerfully participated in plays and earth science performances with gusto and costumes.
Now, one more friend is gone from that era, all leaving many memories. Thank you, Bettina, for insisting on being croned as a wise woman at 70. What courage, spirit, and élan. She asked for and received what she wanted: a Wiccan crone ceremony. What fun it was for all.