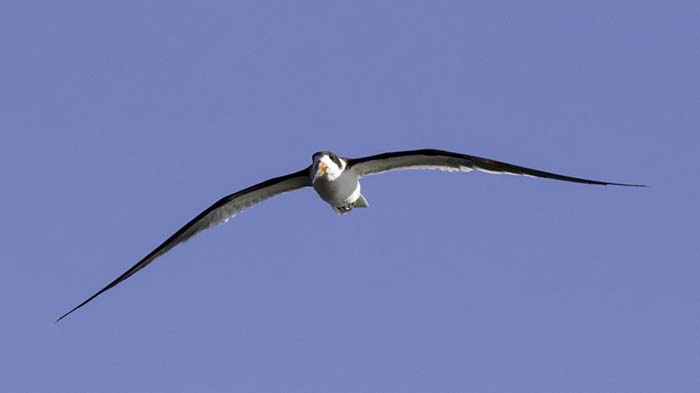 Our Fellowship is still functioning and has ongoing expenses. Click the above link if you are viewing this on your email to watch the video. We will be "open and up and running" as soon as it is safe. Please find it in your generous hearts to keep your pledges and gifts up to date. Many thanks to all of you. Checks should be sent to:
Nature Coast Unitarian Universalist
P.O. Box 94
Holder, FL 34445

Thank you to the entire Sunday Service Committee who produced the Oct 31 service on Halloween and Day of the Dead. They worked quite a few extra hours rehearsing and figuring out the Zooming from the fellowship building.
John Ivens jumped in at the last moment, when another actor got sick. With luck, it has been recorded.

Caring Notes from Connie: Best wishes for a Happy Holiday Season!
First, the good news! After a long closure, we will be opening our doors to our Fellowship family at 10:30 a.m. on Sunday, Dec. 12. Those who are fully vaccinated are invited to join us in person. We will socially distance and use masks to assist in keeping us safe. Others who wish to join us may do so via Zoom, as we will be Zooming and recording the services on the usual link.
Maralyn Boysen, a longtime active member, is recovering from a thoracic spine injury in a rehabilitation center. Please send card to Maralyn c/o NCUU PO Box94 Holder, FL 34445.
On a very sad note, two of our members passed away this month. Lynn Carole Baker passed after a long illness and hospitalization. Hal Butler passed away a few weeks ago. He is survived by his wife, Marilyn. Condolences may be sent to her at the address in our directory.

December Share the Plate: Family Resource Center Kids' Christmas
The mission of the Family Resource Center is to strengthen the family unit and improve the quality of life for children and families in Citrus County. Families may be disrupted by homelessness, divorce, separation, economic crisis, sickness, and death. When the family unit ceases to function, children may run away or be lost to drugs or alcohol, suicide, or prison. Some of the resources available are parent education classes, information and referral services, work experience for handicapped students, a food pantry and clothes closet, and a separate outreach center that includes medical help for our homeless population.
Every year the Family Resource Center conducts a "Sponsor A Child for Christmas Project" that provides gifts to children who are in need and under the protection of the state. These children may be in foster care, shelter, protective supervision, subsidized child care, or housed in a shelter, or are being seen by a school social worker.
More information may be found at ccfrc org.

Our "Share the Plate" collection for December will be our annual collection for Kids Christmas through the Family Resource Center. Last year we donated three bikes and raised $570. Let's see if we can top that this year! Send donations to NCUU, PO Box 94, Holder, FL 34445 with "Kids Christmas" in the memo line. In October, Share the Plate raised $265 for the African American Club of Citrus County Scholarship Fund. In November we collected for Friends of the Crystal River Archaeological State Park/"Moon Over the Mounds" Fundraiser. We received two thank you notes: one from the ACLU-FL for James Shaw's speaker fee and one from the Citrus County League of Women Voters for Savanna Mapelli's speaker's fee. With your help, NCUU continues to support local nonprofits.


New Website Section for Members Only


Are you a member who has a business or service? If you would like to share the information about your business or service to the Members Only section of the website, please write what you would like and let Connie or Amy know. Amy will add it.


Pine Hill Cemetery Cleanup


John Ivens and Linda Myers helped rake Pine Hill Cemetery. The poorly cared for cemetery has been historically African American, and there is discussion about government management.

Mark your calendar now For Dec. 19, NCUU Zoom. Come in from the cold, add the carrot to the snowman, light the fireplace, and tune into our Sunday, Dec. 19 Zoom, or better yet … Come to the building for a widescreen seasonal concert.
Greg Greenway is a gifted UU musician, a member of Brothers Sun, along with Joe Jencks, and a stalwart in the contemporary folk community. He usually partners with Reggie Harris, ( another frequent UU participant) with stories of their shared memories. "Deeper Than Skin" is their album about kindred spirits from different worlds.
Greg almost always appears with a beret. I do not know why, as he has a nice head of hair.
This Zoomed concert is indeed a GIFT during this holiday season. Please attend in person or online and you will leave warmer and cheerier. Invite friends.


Religious Education Committee


Since no one is currently signed up for the Religious Education committee, I've agreed to be the chair and urge others in congregation to also serve on this committee.
Please also share your ideas and suggestions for a religious education program at NCUU. Once we begin meeting face to face, we would like to provide activities for young children while their parents participate in our Sunday service. Then, we would be more welcoming to young families in our congregation. We could also continue with adult religious education programs as we have in the past
Please get in touch with John Ivens (cell: 352-513-4710) or email ([email protected]) with your thoughts and suggestions soon. I'm looking forward to hearing from you.
John Ivens
NCUU Board Member

Please Remember That The Deadline For Next Newsletter Is Dec. 23, 2021.
Please Adhere To This Deadline; Otherwise, your material won't be included in the newsletter.
All request entries should be sent to the email address [email protected]. That will make it easier to keep all requests organized in one place. I have been getting emails sent to several of my email accounts, and it makes it very difficult to organize the items to will be in the monthly issues. I can only guarantee that it will be in the issue, if it's sent to this email address.

If you would like to give feedback on any or all our speakers, please click the link and do so at any time. The Sunday Service Com. appreciates your input.

Please send additions, deletions, updates, and edits to Gordon Hart, [email protected], so that he may keep the calendar updated on our website, ncuu.org.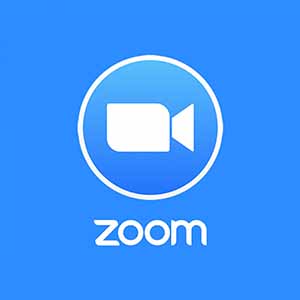 Gordon Hart ([email protected]) will put the meeting on the calendar, and either Gordon or Amy will create the Zoom session and send the link to the host's email address. If you are sending a meeting request that is fewer than 7 days in advance, the form should be filled out and you should call either Gordon or Amy to alert us. The Zoom link will be included in the meeting's detail section in the regular calendar. The host can then share the Zoom link with the committee members.

Even if NCUU is closed right now, plants and weeds keep growing! If you are looking for a way to get out of the house, maintain social distancing (6ft to whatever you comfortable with) and get some fresh air and exercise, Sally and I would be happy for you to join us on the first Friday every month between sunup and 11 AM. Even if it is for just a hour before the heat builds up, you are welcome!


Announcement E-mail Address




Social Activities Committee


The Social Activities Committee is in need of volunteers to help plan Zoom Fun Activities. Some ideas include: Happy Social Hour, Bingo, and misc games. Contact Pam or Matthew if you can help. Thanks!



Loving Energy by Pam Reader


Pam Reader, one of our newest members, is a nurse, counselor and hypnotherapist. Pam has created a hypnotherapy session that she would like to share with all of our fellowship, especially with us all going through this stressful time with Coronavirus. It is highly recommended.