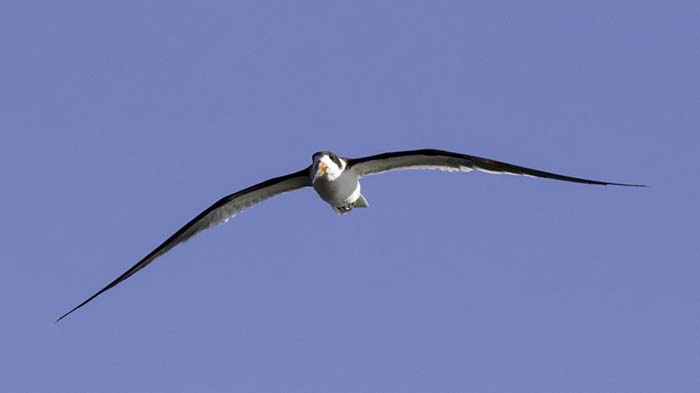 Our Fellowship is still functioning and has ongoing expenses. Click the above link if you are viewing this on your email to watch the video. We will be "open and up and running" as soon as it is safe. Please find it in your generous hearts to keep your pledges and gifts up to date. Many thanks to all of you. Checks should be sent to:
Nature Coast Unitarian Universalist
P.O. Box 94
Holder, FL 34445

This is a follow up to our Sept. 5 service on the effects of bail. Black Lives of UU (BLUU), Side with Love (UUA) and Love Resists (UUA) have this advice to congregations to end money bail:
Build relationships with local organizations of people of color. Don't expect immediate trust. Build it over time.
Take direction from people of color; ask what they need, don't tell then what you think they need.
Take direction from people of color; ask what they need, don't tell then what you think they need.
Work with local ACLU and similar groups on bail reform.
Know the law in your location. Organize court sit-ins; observe. Give support to people being arraigned. Talk to local DAs and prosecutors. Demand reform.
Assess our human resources and share this with partners. Be clear on what you have to offer. Be sure they can get in touch with you.
Understand "as blacks, we walk around with chips on our shoulder…Smile."
Don't say or pretend you are color blind. Honor and recognize colors.
Be aware that only 13% of the population is black; and needs support for change.


A Message from Your Finance Committee


NCUU has helped several charities financially in the recent months. For the Share the Plate collection, we raised $130 for the Humane Society-Citrus County, $175 for Dementia Education, Inc., $110 for Citrus County Blessings, $125 for the Vita/Life Story Club, and $320 for Equality Florida Institute. In the spring, our President's Fund donated $50 each to CASA, Community Food Bank of Citrus County, Coping With Dementia LLC, UU Church in the Pines for its new building, Citrus County Animal Services, Habitat for Humanity Citrus County, and the Arts Council of Citrus County. We have received thank you cards or letters from most. Our Share the Plate for September has been the UUSC Haiti Emergency Response Fund. Next month, it will be the Citrus County African American Club Scholarship Fund. Thank YOU for all you do to support our community.
Please click here to see the Thank You notes.



Religious Education Committee


Since no one is currently signed up for the Religious Education committee, I've agreed to be the chair and urge others in congregation to also serve on this committee.
Please also share your ideas and suggestions for a religious education program at NCUU. Once we begin meeting face to face, we would like to provide activities for young children while their parents participate in our Sunday service. Then, we would be more welcoming to young families in our congregation. We could also continue with adult religious education programs as we have in the past
Please get in touch with John Ivens (cell: 352-513-4710) or email ([email protected]) with your thoughts and suggestions soon. I'm looking forward to hearing from you.
John Ivens
NCUU Board Member

The information below is not just for dementia care. Please contact Debbie directly if you have questions or need more information.
Stay well, and take care of yourself and your loved ones,
Connie

From Debbie Selsavage: Dementia Education, Inc. 352-422-3663
I have provided you with a few choices of home health companies. There are many.
I have also provided you with companies that their staff/care team are employees of the company. What that means is that all the staff have had a Level 2 background check, which is required for everyone, but the employees of the company will also be covered with workers comp insurance in case of an injury while at a home.
The other difference is a nurse registry and they are subcontracted workers or 1099 workers and they are not covered with insurance but do have a Level 2 background.
Right at Home
Christina Blum
5327 Commercial Way STE B105,
Spring Hill, FL 34607
352-694-1087
Home Instead Home Care
4214 W. Gulf to Lake Hwy
Lecanto, FL 34461
352-249-1257
http://www.homeinstead.com
Comfort Keepers-Inverness & Hernando
2244 Hwy 41 W.
Inverness, FL 34453
352-726-4547
Gailen Spinka
https://www.comfortkeepers.com/offices/florida/hernando-county
The companies listed below are in-home physician services. If it gets to be too much to take your loved one to the doctor's office for many reasons, the companies below will come to your home, take insurances, and do everything that a primary doctor will do. They can do blood work, X-rays etc. This is another good option for people who have to use wheelchairs or who have mobility issues.
Mobile Physicians Services
6804 Cecelia Dr.
New Port Richey, FL 34653
727-232-0644
855-232-0644
LifeForce Healthcare LLC
PO Box 773176
Ocala, FL 34477
352-873-3800
www.lifeforcehealthcare.com
[email protected]
My monthly newsletter has many resources and services. You can print that out and have that available for your reference.
Please do not hesitate to contact me.

Please remember to bring a small bottle(s) (pill bottles are a good example) with you to collect some water from the places you visit this summer. Snowbirds, bring some water back from your northern homes.
Our Water Service is scheduled for November 7.

Please Remember That The Deadline For Next Newsletter Is Oct. 23, 2021.
Please Adhere To This Deadline; Otherwise, your material won't be included in the newsletter.
All request entries should be sent to the email address [email protected]. That will make it easier to keep all requests organized in one place. I have been getting emails sent to several of my email accounts, and it makes it very difficult to organize the items to will be in the monthly issues. I can only guarantee that it will be in the issue, if it's sent to this email address.

If you would like to give feedback on any or all our speakers, please click the link and do so at any time. The Sunday Service Com. appreciates your input.

Please send additions, deletions, updates, and edits to Gordon Hart, [email protected], so that he may keep the calendar updated on our website, ncuu.org.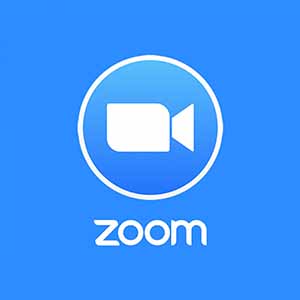 Gordon Hart ([email protected]) will put the meeting on the calendar, and either Gordon or Amy will create the Zoom session and send the link to the host's email address. If you are sending a meeting request that is fewer than 7 days in advance, the form should be filled out and you should call either Gordon or Amy to alert us. The Zoom link will be included in the meeting's detail section in the regular calendar. The host can then share the Zoom link with the committee members.

Even if NCUU is closed right now, plants and weeds keep growing! If you are looking for a way to get out of the house, maintain social distancing (6ft to whatever you comfortable with) and get some fresh air and exercise, Sally and I would be happy for you to join us on the first Friday every month between sunup and 11 AM. Even if it is for just a hour before the heat builds up, you are welcome!


Announcement E-mail Address




Social Activities Committee


The Social Activities Committee is in need of volunteers to help plan Zoom Fun Activities. Some ideas include: Happy Social Hour, Bingo, and misc games. Contact Pam or Matthew if you can help. Thanks!



Loving Energy by Pam Reader


Pam Reader, one of our newest members, is a nurse, counselor and hypnotherapist. Pam has created a hypnotherapy session that she would like to share with all of our fellowship, especially with us all going through this stressful time with Coronavirus. It is highly recommended.