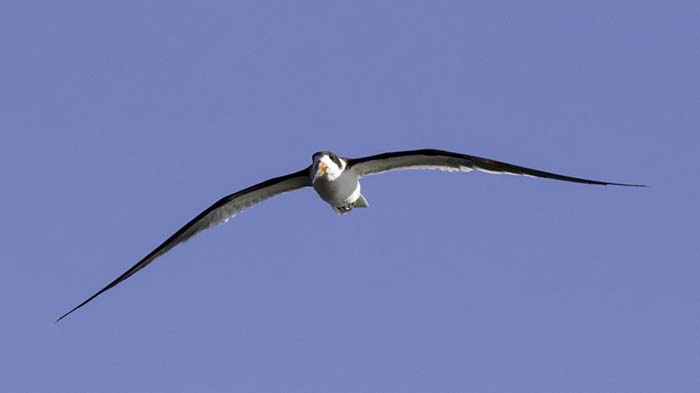 Sunday Service Committee

If you would like to give feedback on any or all our speakers, please click the link and do so at any time. The Sunday Service Com. appreciates your input.
Thanks,
Pam


NCUU Calendar

Please send additions, deletions, updates, and edits to Gordon Hart, [email protected], so that he may keep the calendar updated on our website, ncuu.org.


Announcement E-mail Address

Our email address for announcements: [email protected].


Sunday Service Committee
The Annual Animal Blessing will take place on October 1, and will be given by Rev. Carole Yorke. Please be sure your dogs are leashed and your cats are in carriers.
This is usually a very well attended service, and it will be a joy to meet all our beloved fur babies.
Pam


Grounds Committee
On Friday September 29th, 8-10 AM, we will be doing a ground cleanup. We plan to: weed, rake, add clipping for our gardens. In addition, we will chip branches and brush that have been cut and piled about our property.
Please come to help. Wear gloves, hat and eye protection.
Thank you,
Chas


Share the Plate – October
October Share the Plate donations will be sent to The Redemption Center Church in Crystal River. The pastor of this nondenominational church is Rev. Al Hopkins. The church was damaged by Hurricane Idalia, and church members, as well as members of other Crystal River churches have been busy repairing the damage.


Social Activities Committee
Upcoming Social Activities for 2023-2024
Month
Activity
October
Witches Tea, Musical Entertainment night with costume, food, and dancing
November
Game Night
December
Decorating Party
New Year's Eve Drum Circle
January
Sunset Cruise
February
Mermaid Aquarium Encounter
March
Ocala Civic Theater to see CLUE
April
Picnic at the Rainbow Springs Park
Dates will be set in the future.
Sincerely,
Bonnie Anderson, Social Activities Chair


QiGong Class
A Beginners QiGong movement and energy class will be offered starting Friday Oct. 6th, at 2:45 for any and all interested people. Dress is comfortable casual.
This will be a 10 week program, Oct.6th – Dec 8th.
Friends also invited.
Beverages post-class.
QiGong is an energizing, movement activity to help boost your life force, flexibility, health, and range of motion. It may also help with stress reduction and provide a bit of Fun!
Thank you,
Chas


NCUU Hikes
The weather has finally gotten a little cooler, so let's get outside and go for a walk. For our first outing of the season, meet in Whispering Pines Park in Inverness at 9 am on 11 October, the second Wednesday of the month. The park entrance is on Forest Dr, Park in the first area on the right, just a little way into the park. Well-behaved dogs are welcome! For more information or answers to questions, contact Holly Alexander.


Wildlife Club

Our guest speaker will be Maxine Hunter, Ag/Natural Resources Agent from UF/IFAS Extension, Marion County, who will do a program all about the Coyotes in Florida at the Wildlife Club meeting at 7 p.m. Tuesday, October 24, 2023, at the Nature Coast Unitarian Universalists (NCUU) fellowship hall at 7633 N. Florida Ave. (RT-41), Citrus Springs, FL 34434
The doors will open at 6:30 p.m. for many free wildlife handouts and information and light refreshments. There will be a door prize, raffles, and a 50/50 drawing held to benefit the NCUU. Wildlife Club meetings are always free and all are welcome. The presentation will begin at 7 p.m.
For more information contact: Brenda L. Roberts – President and Founder of the Wildlife Club at 352-746-2384 or [email protected].


Mindfulness Meditation at Nature Coast Universalist Fellowship (NCUU.ORG)
Fridays from 4:00- 5:00 PM

Mindfulness meditation has been practiced by Eastern religions for several millennia. It is not underpinned by any dogma or particular religion, although it is most widely practiced by Buddhists today. It mainly involves clearing one's mind of clutter and allowing peace and intuitive, or spiritual, awareness to emerge. It does not require difficult or uncomfortable postures; simply reverence and calm. The NCUU Mindfulness Meditation group meets at the fellowship every Friday afternoon for one hour, during which two twenty-minute sitting meditation sessions are interspersed by a brief session of walking, mediation and readings of Buddhist and Taoist teachings from different traditions including Zen. Participants from all faiths, age groups and persuasions are invited to attend. All sessions are free of charge. For more information, contact Don Wright (ldwr[email protected]) or Rob Deremer ([email protected]).


Wildhart Photography

The photographs on the walls of the sanctuary can be purchased with 50% of the purchase price going to NCUU.
Talk to Gordon Hart if interested.
Please check out wildhartphotography.com for more of Gordon's photographs.
The same deal will be honored if someone from the congregation wants to order a photo from the website.


Website Section for Members Only

Are you a member who has a business or service? If you would like to share the information about your business or service to the Members Only section of the website, please write what you would like and let Connie or Amy know. Amy will add it.
– Connie Hart


Newsletter Deadline

Please Remember That The Deadline For Next Newsletter Is
October 23, 2023 .
Please Adhere To This Deadline; Otherwise, your material won't be included in the newsletter.
All request entries should be sent to the email address [email protected]. That will make it easier to keep all requests organized in one place. I have been getting emails sent to several of my email accounts, and it makes it very difficult to organize the items to will be in the monthly issues. I can only guarantee that it will be in the issue, if it's sent to this email address. Please send the proofread text and photo attachments. In addition, please keep your text to a maximum of three short paragraphs. If it is longer, we will edit to shorten the announcement.