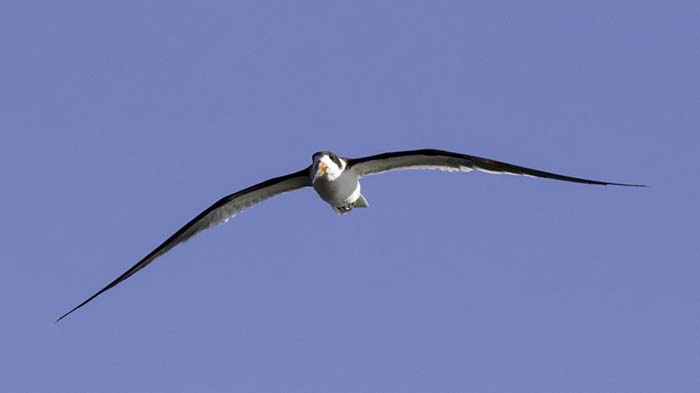 Our Fellowship is still functioning and has ongoing expenses. Click the above link if you are viewing this on your email to watch the video. We will be "open and up and running" as soon as it is safe. Please find it in your generous hearts to keep your pledges and gifts up to date. Many thanks to all of you. Checks should be sent to:
Nature Coast Unitarian Universalist
P.O. Box 94
Holder, FL 34445

Please take a few minutes to call, text or email a member that you haven't been in contact with for a while. This can really make a person's day, especially if they have been mostly shut in for several months. Save your calendar that Wanda just sent out recently and check in with someone. Please let me, John Comer or Abby Madeiros know if you hear of someone who has been hospitalized, ill, or in need of cheering.
Try to do something every day that makes YOU happy too.
Best wishes,
Connie Hart, Caring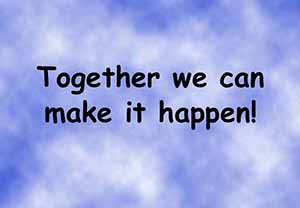 Do you have a great idea or ability you can share with NCUU?
Toward the end of July you'll receive an email with a video and a survey or a letter if you don't have email. Please watch the interesting video that Amy put together and read the information you receive on our Committees. Consider your talents and abilities (you know you have them). Simply fill out the survey checking Committees on which you already serve and what Committee or Committees you are interested in serving. Many hands make light work! Please follow the directions and submit the form. We look forward to hearing from you!
Many thanks,
Connie Hart, V.P. and The Council of Committees


Media and Technology Committee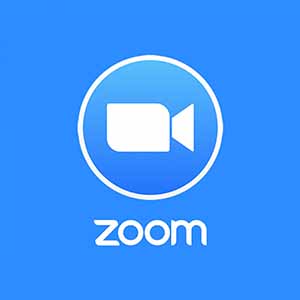 We are happy to announce that NCUU has its own Zoom account. Don, thank you so much for letting us all use your Zoom account for Sunday Services, as well as other meetings!!!
Please use the following request form for scheduling a Zoom meeting:
Zoom scheduling link.
Gordon Hart ([email protected]) will put the meeting on the calendar, and either Gordon or Amy will create the Zoom session and send the link to the host's email address. If you are sending a meeting request that is fewer than 7 days in advance, the form should be filled out and you should call either Gordon or Amy to alert us. The Zoom link will be included in the meeting's detail section in the regular calendar. The host can then share the Zoom link with the committee members.

All request entries should now be sent to the email address [email protected]. That will make it easier to keep all requests organized in one place.

There is a misunderstanding that the website will be updated when members send in a request. For the most part, the website will be updated once a month. If time permits, there will be occasional updates to the announcement or Sunday service webpages. We're unable to accept new requests during the newsletter/website monthly update period, due to time constraints. If there is an immediate need for the information to be available for all members and friends, an email should be sent.


Message From Your NCUU Clerk


The next meeting of the NCUU Board of Directors will be on 07/13/20. Items for the Meeting Agenda need to be received by the Clerk one week prior to the meeting which is 07/08/20. For next month the Board of Directors meeting will be on 08/03/20. Items for the Meeting Agenda need to be received by the Clerk one week prior to that meeting which is 07/06/20.

Please submit in electronic format what you propose to add to the agenda to [email protected].
Please be aware that agenda items must be approved by the president of NCUU. Additions to the Meeting Agenda after these dates will only be accepted if they are emergency items that affect the day-to-day- operations of NCUU.
The Board thanks you for your cooperation in helping the Board of Directors meetings run smoothly and efficiently. You can access our NCUU Bylaws, the Policy & Procedures Manual and Board of Directors Meeting Minutes under the Members section of our website at www.ncuu.org

Even if NCUU is closed right now, plants and weeds keep growing! If you are looking for a way to get out of the house, maintain social distancing (6ft to whatever you comfortable with) and get some fresh air and exercise, Sally and I would be happy for you to join us on the first Friday every month between sunup and 11 AM. Even if it is for just a hour before the heat builds up, you are welcome!

Based upon the letter that the UUA lawyer distributed, members of our fellowship can participate politically within the congregation. Please refer to Davis Senseman's letter in the last section of this newsletter (question and answer 4). I would like to create a group of members and their friends to utilize an organization that sends postcards to voters. I have used this organization in the past, and they were very influential in helping particular candidates that hold similar values to UU principles.


Women's Suffrage Celebration


August 22 is the date for the Citrus Centennial Celebration of Women's Suffrage. This project was began two years ago and includes NCUU members and also received personal donations from NCUU Board members. It celebrates 100 years since the August passage of the 19th Amendment.
We are proceeding with the planning for August 22. We hope The County will be more open and safe in August. Right now, our location (Citrus Springs Community Center) follows State directives. However, we have reserved October 17th as a back up.
Please "pencil in" August 22 and October 17. Hope to see you there.

One of our past speakers, Lucille Davis, had a front page article in the Chronicle on the role of black women in Amendment 19 and beyond. Sunday May 10, front page of the Commentary section. If you missed it, she is giving another talk, August 11 for the League of Women Voters — it may be zoomed. I will let you know.

This link is an editorial on the World Health Organization is scheduled to appear in tomorrow's issue of Science. The underlying message is that effective solutions to global crises like pandemics and climate change require global collaboration. It is imperative that we all do what we can, even a tiny bit, to convince our leaders of this.


Special Message to the NCUU Congregation from
the Social Justice Committee
The Social Justice Committee would like to encourage members of the NCUU Congregation to become active in writing letters to newspapers and legislative offices in support of UU principles in light of emerging crises. We cannot ignore the fact that an unprecedented suite of threats is converging and interacting in very negative ways. The pandemic, climate change, racial tensions, voter suppression, and economic inequities are reinforcing each other by the day and despite the encouraging recent ruling by SCOTUS, LGBTQ acceptance still has far to go. The future of the US and the world will depend on an immediate awakening to the urgent need for change. Many Nature Coast residents and policy makers are especially in need of being "woke".
One thing our members can do is to help bring about that awakening by writing letters to newspapers, Congressional offices and state Legislators. Letters from as many members as possible is the goal. This does not necessarily mean that everyone has to compose something original. Messages from UUA, UUSC, Sierra Club, Union of Concerned Scientists, League of Women Voters etc. can be repackaged. The Social Justice Committee is willing to help draft or edit things for others to submit. But we need multiple voices and signatures.
To avoid potential violations of our 501(c)3 status and UUA guidelines, it may be best for us not to explicitly represent NCUU but simply to do this as individuals. Statements representing NCUU positions must be approved unanimously by the Board of Directors and must be consistent with UUA recommendations.
US Senator Rick Scott
B3 Russell Senate Office Building
Washington, DC 20510
Phone: 202-224-5274
Email: [email protected]
Social Justice is a defining attribute of Unitarian Universalism; we must avoid silence in these perilous times of upheaval and cultural evolution.


Website Menubar Has Changed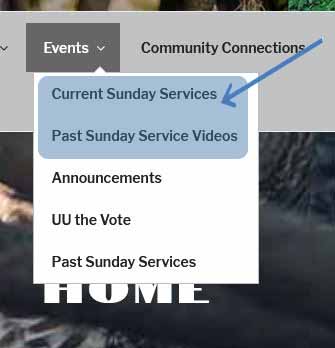 I have made an update to the NCUU website menu. The current Sunday Service listing will be the menu item: 'Current Sunday Services'; the past Sunday Service Youtube videos will be the menu item: 'Past Sunday Service Videos'. Both menu items will reside under 'Events' on the menu bar as illustrated in the blue highlighted area.


Loving Energy by Pam Reader


Pam Reader, one of our newest members, is a nurse, counselor and hypnotherapist. Pam has created a hypnotherapy session that she would like to share with all of our fellowship, especially with us all going through this stressful time with Coronavirus. It is highly recommended.

During this time of uncertainty, let's stay connected to each other. Please take a moment to call, text or email a member or two each day. Calls are especially nice for those who don't have email, are ailing or are grieving. Just check the newly revised Directory, print or save it and use it to help lift the spirit of our members.

Please remember that the deadline for the next Newsletter is July 24 2020. Please Adhere To This Deadline, Otherwise The Newsletter And Website Won't Be Updated On-Time, or it won't appear in the issue.


"Share the Plate"
to be Initiated by NCUU


On the second Sunday of each month we will take a second offering that will be donated to a different local charity every month. Charities will be selected by the Social Justice Committee. "Share the Plate" is practiced by many UU fellowships, suggested and sanctioned by the UUA, and will promote more visibility in our community.
A Word of Gratitude – Thank you for the generous donations to the Bridge Project in Dunnellon.
– Linda Myers


Unitarian Universalists have been part of every movement in US history, and we are ready to show up for the 2020 election like never before. Our forebears and ancestors gave us the blueprints for seeking justice in the world and speaking truth to power.
Please click here for more information.

Some love Facebook; some hate Facebook. The truth is: its just a tool; a means to reach others. We post on Face book to tell about ourselves and our activities and invite like minded people to join us. FB has the potential of reaching many people in our networks if we "share."
I have noticed that our wonderful posts are viewed by the same people. Not enough of these announcements are getting to new viewers. You would be helping us if you set up and use FB to view our sites and share. You would be helping yourself too, by being "in the know" more. If you need help, ask.


Announcement E-mail Address




Sunday Service Leaders Needed


We have some terrific services planned for the winter and spring, but need Service Leaders. See Jeannie or Pam if you would like to know what is planned, and where the need is.

— Sunday Service Committee


Please Join Us on a Committee. Help Needed!


NCUU needs your help and assistance, especially if you don't presently serve on any committees. Every little bit helps, so…
Please talk to a BoD member of Committee Chairperson about your interests in joining in the work of our congregation.


Social Activities Committee


The Social Activities Committee is in need of volunteers to help plan Zoom Fun Activities. Some ideas include: Happy Social Hour, Bingo, and misc games. Contact Pam or Matthew if you can help. Thanks!