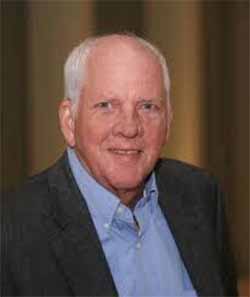 During our August "break," several initiatives continued to advance NCUU's goals:
I look forward to assisting in our collective pursuit of new and ongoing initiatives. Some of these include the following:
Forging alliances with other congregations. As explained in Connie Hart's e-blast posted on Aug. 6, members were encouraged to visit neighboring churches during the month of August in hopes of engaging partners for our social justice pursuits and possibly attracting new members or friends. Several members engaged in this outreach initiative. Thank you.
Social justice. Linda Myers, as chair of the Social Justice Committee, is energetically leading multi-pronged UUA-sponsored "UU the Vote" campaigns, aimed at getting out the vote in November. Included among these are the "Vote Forward" letter writing project and the "Environmental Voter Project" that involve orchestrated and prescheduled phone bank events. A third project, complementary to Vote Forward, is the liberal "Swing Left" letter-writing campaign. All interested members and friends are welcome to join these important efforts by e-mailing Linda Myers (

[email protected]

).
Eighth UU Principle. The UUA has proposed adding an 8th Principle to the existing 7. The wording proposed by the UUA reads as follows: "We, the member congregations of the Unitarian Universalist Association, covenant to affirm and promote journeying toward spiritual wholeness by working to build a diverse multicultural Beloved Community by our actions that accountably dismantle racism and other oppressions in ourselves and our institutions." John Ivens is leading the NCUU debate on this initiative prior to voting as a congregation on its acceptance. A kitchen table forum is scheduled for Saturday, Oct. 22 to facilitate an open discussion. Ballots will be distributed to NCUU members by mail a week or so after the Kitchen Table Forum. These ballots should be returned by Nov. 12.
New Safety Initiatives. In accordance with guidance from recent UUA documents, an ad hoc NCUU Safety Team was assembled in June and charged with doing whatever is reasonable to minimize risks to congregants from COVID, active shooters, unexpected illnesses or accidents, and fires. Members of this team are Rob Deremer, Lowell Smith, Bree Hill, Mike Taylor, Jeanne Wright, and Don Wright. The Board of Directors considers this team to be a subcommittee of the Building Committee, which is chaired by Matthew Ciszewski, John Comer, and Lowell Smith. The initial recommendations of the team include the following, but are subject to evolve as situations change:

• Given the continued high rates of infection of COVID-19 in Citrus and Marion counties, masking should continue to be mandatory indoors but optional outdoors.
• Plans for protecting congregants from potential active shooters are being devised, following recommendations of UUA and FEMA. Even though the probability of such events is low, it is not zero and emergency actions should be understood, prepared for, and communicated to the congregation. UUA has published clear guidelines for actions.
• The front door should be locked from the inside once the service begins but should be easily re-opened for late attendees. The new back door in the sanctuary should be used for any emergency evacuation.
• Three video monitors with clear views of the foyer, the immediate vicinity of the front door, and outdoors, facing the parking area, have been installed by ADT. These will be monitored throughout services from within the office by Bree or other team members. Monitors are also motion-activated and can be accessed remotely at all times. The security system can be activated or deactivated remotely from cell phones or computers by team members and other volunteers.
• A highly audible and readily activated alarm system that can be activated from within the church is a component of the ADT security system.
• A K-series fire extinguisher should be placed near the stove in the kitchen in the event of a grease fire.
• First responders who will call 911 and possibly activate the alarm in the event of an accident or emergency should be assigned soon.
• Members with CPR and AED training should also be identified and asked to respond if needed.
• The congregation should be briefed on emergency procedures at least twice a year, at which time members should also practice evacuation drills.
Please stay safe, vibrant, reasoning, compassionate, and, above all, loving.
Don