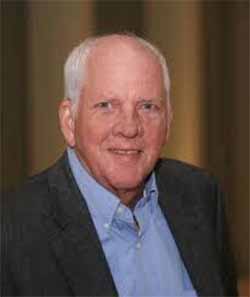 Jeanne and I have been members of NCUU for 12 years, and we have experienced loving engagement with many enlightened and caring members over that time. Many of our friends have died or moved away to be with their families. But their legacies remain embedded in the NCUU spirit and are being continually enriched by new members and friends and by UUA innovations. NCUU is a mandala: beautiful, dynamic, and forever evolving, thanks to our many altruistic and talented volunteers. The past two years have been challenging, but NCUU is emerging with exciting goals and a positive outlook.
I look forward to assisting in our collective pursuit of new and ongoing initiatives. Some of these include the following:
A defining feature of Unitarian Universalism continues to be social justice and its many foci, some of which can be found on the Social Justice page of the NCUU website. We have now revived the monthly "Kitchen Table Forums" after a two-year, COVID-induced hiatus, and we welcome suggestions for topics and discussion leaders.
The long-standing goal of increasing the racial and age diversity of our congregation must be pursued with renewed vigor, and I know that many members share this intent.
Long range planning for future facility enhancements is consistent with the diversity and congregational growth goals.
Over the course of the coming year, we should try to reach a consensus regarding the proposed "8th Principle" and its wording in preparation for casting our NCUU vote at the UUA Assembly in 2023. Several members feel that this should be given high priority, and I suggest that a Kitchen Table Forum be devoted to an open discussion on this topic.
Returning to in-person services and gatherings with growing numbers of attendees is very comforting and rewarding. But by teaching us how to hold virtual meetings, the pandemic has also opened new horizons and made it possible for us to hear speakers who are remote from Florida. Hybrid services should continue for some time to come.
Beyond adherence to our well-defined and irrefutable principles, UUs are not constrained by any dogma, prescribed doctrine, or set of scriptures. Spiritual pathways at NCUU are at least as numerous as our membership and are far from static. With the impending reinstatement of Religious Education, we should be able to share spiritual enrichment with each other openly and without judgment.
As we continue our journey to wholeness together, let us celebrate diversity and remain mindful of the critical needs of our congregants, humanity, and nature.
Namaste,
Don Wright