June 2022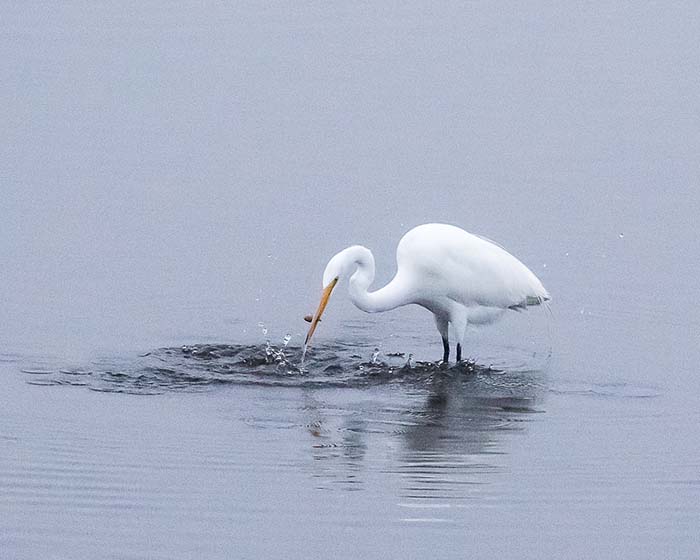 Services start at 10:30 a.m.
We are open for in person services with masks and social distancing. In addition, the services are also available live via Zoom. Please send a request to [email protected] for the link.
Sunday, June 5, 2022
Speaker – Scott Baldwin
Biography:
Scott Baldwin began his career as an English teacher in Lancaster, Pa., in 1970. In 1976, he earned a Ph.D. in Linguistics and Educational Research from Ohio University. From 1976 to 2012, Scott was employed as a faculty member, Department Chair, Dean of Education, and/or Dean of the Graduate School at four universities, including 17 years at the University of Miami in Coral Gables. He belongs to several local service organizations.
Topic: Critical Race Theory
This presentation is designed to define Critical Race Theory and provide factual information so that members of the audience can draw their own conclusions regarding the merits of CRT. Sources of information include published research, such as the Federal Reserve System's Board of Governors' FEDS Notes from Sept. 28, 2020, "Disparities in Wealth by Race and Ethnicity in the 2019 Survey of Consumer Finances," and the "Human Genome Project," as summarized in Wikipedia. Some of the source material is difficult, but will be presented so that colleagues without backgrounds in disciplines, such as law and research statistics, will be able to apply the information to their own areas of interest. The presentation will be followed by a live question- and-answer session.
Video won't be available, per speaker's request
Sunday, June 12, 2022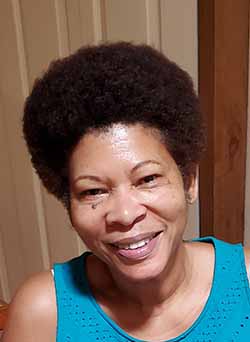 Speaker – Alberita (Albie) Johnson
Biography:
Alberita Johnson, "Albie," is a lover of poetry and the arts. She considers life a series of journeys and looks forward to them all. As a curious being and seeker of religious and spiritual studies, Albie has served as minister, lay minister, and religious educator, prior to fully embracing Unitarian Universalism in 2016. She is currently seeking commissioning with the UUA and plans to return to seminary in 2023.
Topic: Taking the 5th "Silences Us All
We will share a brief history of the proposed UUA 8th principle, with a caveat pointing to inaction and denial as complicity to continued oppressions, thus "taking the 5th." … One's silence and or inaction stymies progress of us all. We will also examine the conflicting nature of both our 1st and 7th Principles, considering both our liberal faith and our struggle with relational theology that we believe is crucial to the concept of the 8th principle.
Sunday, June 19, 2022
Speaker – Arbuth Bumgarner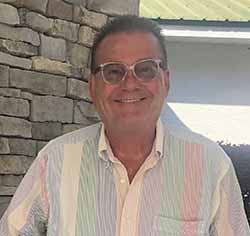 Arbuth Bumgarner has been a resident of Citrus County since 1995. He has created a successful real estate business, "Dream Citrus." His tag line is "Come for a visit, stay for a lifetime." He has earned certification as an international property specialist and a military relocation specialist. He is a member of the Citrus County Agricultural Alliance, the Citrus County Builder's Association and a veteran of the U.S. Army. He is an active member of the Unity of Citrus Fellowship, currently serving as the board treasurer and is the leader of the Finance and Usher Teams. Arbuth and his wife, Annie, started an import company in 2003 and have been traveling to China extensively for the last 18 years. Bumgarner's formal education includes horticulture, business administration, and religious studies, with a brief stint in seminary at the Illif School of Theology.
Topic: Crossroads
Have you ever had any choices to make?
Every choice we make is an example of a crossroad that is before you.
Can we pause and become aware of all the abundant choices that we can create and observe where we will go, depending on the choices and the energy that we have?
Can we explore all the many crossroads that we greet each and every day?
Can we proceed universally to recognize we are all part of this process and have a direct impact on our Divine World?
Video will be uploaded when available
Sunday, June 26, 2022
Speaker – UU Rev. Janet Onnie
Biography:
The Rev. Janet Onnie has supplied pulpits, trained congregations in lay pastoral care, and facilitated workshops on organizational and leadership development and conflict management. As an outspoken supporter of professional clergy, Rev. Onnie has served as a mentor and intern supervisor to ministers in formation and as a good officer to troubled ministries. She was named Minister Emerita of the Tri-County Unitarian Universalists (FL) and served first, as treasurer, then as president, of the Florida Chapter of the UU Ministers Association. As a founder of, and contributor to, interfaith organizations, she is a passionate advocate for social justice issues, in cooperation with interfaith partners and allies. She is a frequent contributor to newspapers and public forums. Rev. Onnie retired to Staunton, Va., in January 2021, where she continues to supply local pulpits and, via Zoom, served as sabbatical minister for a congregation in Canada. She also revived her pre-ministerial career as a professional musician, serving as volunteer coordinator for the local music festival, playing with the local community band, and mentoring young players in the local youth orchestra.
Topic: Countering Hate
Most Unitarian Universalists are aware that June is Pride Month, just as they are aware of the struggles of the GLBTQ+ community to gain their civil rights. And they know GLBTQ+ folx, especially Trans folx, continue to experience discrimination, undergirded by fear, and manifested by hatred. Today, we will broaden our discussion to consider how to counter the hatred that impacts not only the GLBTQ+ community, but all those who are deemed "different."
Video will be uploaded when available