Current Month of Sunday Services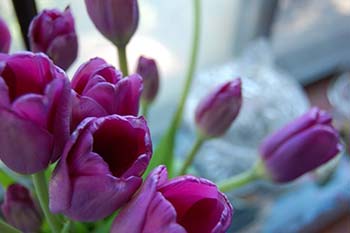 Speaker – Jennifer Hancock
Jennifer Hancock is the author of several best-selling and award-winning books and is the founder of Humanist Learning Systems. Not only was she raised as a Humanist, she is considered one of the top speakers and writers in the world of Humanism today. Her professional background is varied, including leadership positions in both for-profit and non-profit sectors.
She teaches Humanism – a combination of Love, Rationality, Science and Responsibility. Her courses will give you hope. They will help you simplify your life by reducing the complexity of the problems you face, which will, in turn, help you reduce your anxiety. Finally – because this is all science based – it will work.
Jennifer is a board member for the 'Center for Freethought Equality' and the USA Chapter of the International Humanistic Management Association.
Topic: The Humanist Approach to the True Holy Trinity
In her book, The Humanist Approach to Happiness, Jennifer Hancock outlines what she calls – the True Holy Trinity of Ethics. Unlike the Biblical Trinity, this trinity is about focusing on three key ethical ideas and using those ideas to help make more ethical decisions and live life in a more actively humanistic way.
Speaker – Rev. Brock Leach
Brock Leach is a Unitarian Universalist minister and an affiliated community minister of the UU Church of Sarasota. He currently works for the Unitarian Universalist Association as Executive Consultant for Emerging Ministries, helping develop and lead denominational efforts to support religious innovators. He is also on the board of the Unitarian Universalist Service Committee (UUSC), the denomination's international human rights agency, where he was formerly on staff.
At home in Sarasota, Brock serves on the boards of Children First, Sarasota County's Head Start agency, the Education Foundation of Sarasota County, and the Sarasota African American Cultural Coalition. He chairs the Professional Advisory Group for Pastoral Care at Tampa General Hospital, is an advisor and board member for several social enterprises, and an executive mentor for the Global Good Fund's fellowship program for social entrepreneurs.
I have only a tenuous grasp of quantum physics and the concept of parallel universes, but I'm pretty sure those of us in the current universe have conjured up some very different realities for ourselves. In the best case, each of us only has a narrow window into the larger reality that animates our world, but we're good at imagining what we can't see. Yet, what reality we choose to construct matters to our wellbeing in untold ways. This morning, we'll think together about constructing healthy ones.
Speaker – Dennis Wooldridge
Dennis E. Wooldridge is a native of Wood River, Ill., and later from Cape Girardeau, Mo., where he graduated from High School and Southeast Missouri State University (1983, BA in Communications). Dennis served in the US Navy for four years as a Journalist aboard the USS Nimitz and USS Conyngham. After leaving the service, he began a career in Radio and Television that spanned nearly 40 years, retiring in 2010 to begin his Communication and Coaching business, NovelQuest Productions. Dennis has always had an interest in community service, lifelong learning, politics and public policy, social justice, and civil rights. Dennis is an active member of Toastmasters International, serving in several leadership capacities, including 2011-2012 District 84 Governor, and as a member of the Toastmasters International Board of Directors. Dennis is currently serving as Vice President of the Volusia/Flagler Chapter of the ACLU. In his spare time, Dennis is an active "Facebooker," gamer, and novelist.
Topic: What makes people cling to conspiracy theories?"
In today's hyper-political world, conspiracy theories seem to be more prevalent than ever before. How can anyone believe that elitists are running pedophile rings out of pizza shops and cannibalizing the children to extract a mythical, youth-defying substance; that the new messiah has come in the form of Trump, who will herald the end days, or that COVID19 is from 5G towers? Today, we'll look at some of the most popular flights of fancy and discuss some of the ramifications of living in a conspiracy-rich culture.
Speaker – Linda Starkweather
Linda has been an activist, theatre artist and teacher for over 40 years working as a director, designer, actor and producer first in her hometown of Kalamazoo, MI, then in Rochester, NY since moving to the Finger Lakes area in 1994, and is now a snowbird, living in Dunnellon, FL for the past 6 winters.
Linda and her partner Lynne Westmoreland have delivered several sermons here at NCUU and she is honored to be speaking again today thanks to our new 'virtual virtuosity'.
Topic: The need to be right is a form of violence
They each carry a sign. Pro Life…Pro Choice….The more they argue the louder they get. The louder they get the more they get in each other's face. One gets hit with spittle so they hit the other one with a sign. The one that gets hit gets a buddy, so the other gets 2 buddies…. war ensues, blood is shed – crusades and jihads promising peace but delivering blood. It all starts with the need to be right. The need to be right is a form of violence.
Once a Youtube video becomes available, it will be posted here.