Current Month of Sunday Services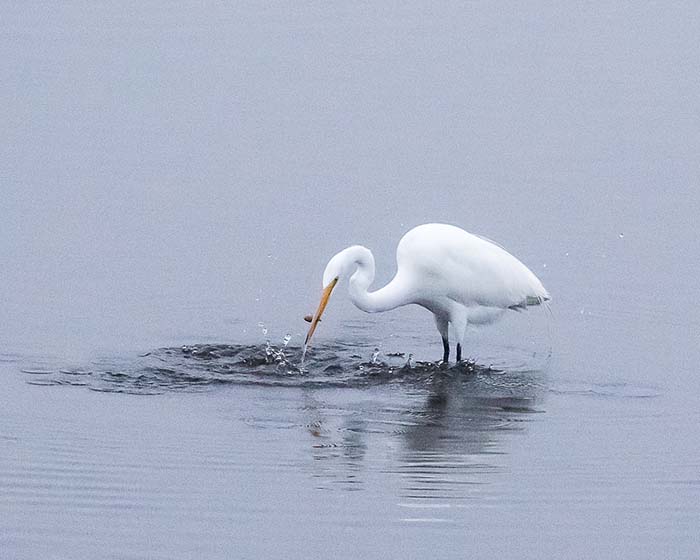 May 2, 2021
Speaker – Dr. Jeffrey Nall
Biography:
Jeffrey Nall, Ph.D,. is a father, professor, and civically engaged scholar. He teaches philosophy and humanities courses for Indian River State College and the University of Central Florida. Nall also teaches courses in Women, Gender, and Sexuality Studies at Florida Atlantic University. He is the author of Feminism and the Mastery of Childbirth: An Ecofeminist Examination of the Cultural Maiming and Reclaiming of Maternal Agency During Childbirth. To learn more about his work go to www.JeffreyNall.com
Topic: "God is a Mother: The Difference between Having and Making Babies, and What It Means for Reproductive Rights"
Women do not "have" babies; they create them. In this talk, Jeffrey Nall, Ph.D., argues that ordinary attitudes, communication, and cultural expression concerning pregnancy and childbirth contribute to the repression of women's reproductive rights and foster a lack of reverence for the creativity and agency of our mothers. Nall contends that we often speak in a manner that envisions women's creation of new life as a passive and predetermined act. This thinking is rooted in patriarchal consciousness that can unintentionally give credence to misguided anti-abortion arguments. By more mindfully thinking and speaking of childbirth, argues Nall, we can foster a more honest and respectful way of thinking about women's reproductive rights, abortion, and childbirth.
Sunday, May 9, 2021
Speaker – Betty Jean Steinshouer
Biography:
Betty Jean Steinshouer has served the people of Florida since 1989 as part of the Speakers Bureau of the Florida Humanities Council, doing costumed portrayals of various authors who came South to help "bind up the wounds of the nation" after the Civil War, and continuing through the Jim Crow era and the Civil Rights and environmental movements. In 2004, she was named a Fellow in Florida Studies at the University of South Florida-St. Petersburg.
She has toured 44 states and Canada, in addition to Florida, and is particularly well known for her popular "Willa Cather Speaks," for which she did decades of research, leading to her book, Long Road from Red Cloud: Life Lessons from Willa Cather, published In 2019. It won Book Fest's International Book Award for Biography in 2020. Her next book, Florida Journeys, about 12 "scribbling women" who were in Florida from Reconstruction to Apollo 8, will be published in December 2021.
Topic: "A Mother's Love: Willa Cather 'Tomboy' Childhood"
This Pulitzer Prize-winning author has been as famous for what we don't know about her – "the thing not named" — as for what we know. Many of her short stories and classic novels such as "My Antonia" and "A Lost Lady" take on a whole new meaning in light of a new book revealing her gender dysphoria and life-long medical issues. She was initially given a boy's name, which was changed to a girl's name, with great difficulty, during puberty and her difficult path to a successful adulthood. Her mother's understanding and support, especially during a five-year period of cross-dressing, made a huge difference in "Willie" being safe and accepted in her family and community.
Sunday, May 16, 2021
Speakers – Rev. Brock Leach
Biography:
Rev. Brock Leach lives in Sarasota and works for the Unitarian Universalist Association as executive consultant for emerging ministries, helping develop and lead denominational efforts to support religious innovators.
In Sarasota, Brock volunteers on the boards of Children First, Sarasota County's Head Start agency, the Education Foundation of Sarasota County, and the Sarasota African American Cultural Coalition. He chairs the Professional Advisory Group for Pastoral Care at Tampa General Hospital. He also serves on the board of the Unitarian Universalist Service Committee (UUSC), the denomination's international human rights agency, where he formerly was on staff.
Prior to ministry, Brock had a 24-year career as an executive for PepsiCo. He holds a BA degree in economics from the University of Colorado Boulder, an MBA in finance and marketing from the University of Chicago, and a Master of Divinity degree from Meadville Lombard Theological School in Chicago. He is currently a Doctor of Ministry student at Boston University's School of Theology.
Topic: "Building a Multicultural Movement"
In this moment of overwhelming divisiveness, it's hard to imagine how we might cross cultural boundaries to tackle our common human challenges. As part of my UUA work supporting religious innovators, I've been interviewing ministers of culturally diverse congregations to learn what they know about building and sustaining multicultural communities. Their answers are hopeful and inspire me to imagine how Unitarian Universalism can show the way forward.
Video will be posted once available.

Sunday, May 23, 2021
Speaker – Russell Buddy Helm
Biography:
Classically trained musician, he has recorded and performed with many greats: Chuck Berry, Bo Diddley, the Allman Brothers, Bethlehem Asylum, Sting, Big Joe Turner, Baba Olatunji, Frank Zappa, Kanye West, Wolfman Jack, and many others. Russell worked with Aretha Franklin's producer, Jerry Wexler, lived and performed in Coconut Grove, Fla., and toured around the world, playing drums with Tim Buckley. A prolific writer, he wrote the Star Wars comic strips for George Lucas, and psychic novels and drumming books for spiritual growth and healing. His "Helmtone Healing Drum Protocols" is used by many therapists and recovery centers around the U.S., Australia, Japan, and Europe. He streams a healing drum workshop on Zoom three times a week that's posted on Facebook and teaches online private drum therapy sessions. He was a drum therapist at Bridges to Recovery in Pacific Palisades, Calif., for six years and for 35 years has maintained a healing center and ethnic gift store: Seasons, 1021-A Montana Ave., in Santa Monica, CA 90403, with his partner Cathy Javier. He offers a certification program for Helmtone Healing Drum Protocols to therapists, energy workers, healers, counselors, and teachers to augment their own modalities. All inquiries are welcome.
Topic: "Healing Drum Prayers With Russell Buddy Helm"
This will be a healing meditation using African Djembe drums with vocal accompaniment. There will be gentle, nurturing rhythms that soothe the soul, putting our good intentions into relaxed, manifesting grooves that create a personal connection with the Universe. Drumming prayers connect us to the creative forces around us and within us. This helps release anxiety, fear, and tension to embrace Universal blessings and wisdom. It also creates a future for evolution of our personal and cultural higher consciousness. Rhythm is used as a tool for expanded awareness and sense of belonging to the greater elements of consciousness.
Video will be posted once available.

Sunday, May 30, 2021
Speaker – Sylvie Rokab
Biography:
Sylvie is a Nature-Therapy Guide and an award-winning filmmaker with 25 years working as a director, producer, cinematographer, editor, and writer – for digital platforms, conscious cinema, and television — including HBO, PBS, Discovery, and Travel Channel.
Narrated by Liam Neeson, her film, Love Thy Nature, received 27 awards and had over 300 screenings worldwide – with "view-and-do" events in which audiences engage in nature-connecting and restoring activities, such as tree-planting, wildlife-gazing, and forest-bathing.
A certified Nature-Therapy guide, Sylvie leads retreats and expeditions to guide participants to deepen connection – with nature, others, and self. Sylvie's vision is to shift our paradigm to a nature-inspired civilization and restore our spellbinding world.
Topic: "Love Thy Nature – Virtual Forest Bathing"
This webinar will invite participants to discover Forest Bathing (aka Nature Therapy) and learn ways to bring the practice into their daily lives as a way to heal stress, promote well-being, and experience wonder in the simplicity of a nature-guided life. Sylvie will highlight how this practice is an essential tool in times of Covid.
Video will be posted once available.