Current Month of Sunday Services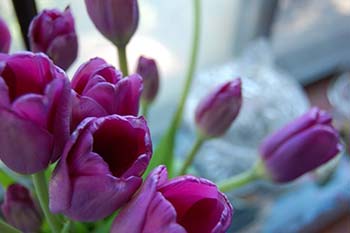 Sunday, September 6, 2020
Speaker – Annie Bumgarner
Annie has a special interest in exploring wellness in others and supporting their inner healer.
She is a Therapeutic Recreation Specialist and has led numerous workshops on the value of PLAY and wellness. She is on the certification path of NVC, Non-violent Communication to help teach a language of love and oneness. She is the Licensed Unity Teacher at Unity of Citrus, Lecanto, Fl, where she teaches classes, spiritual counseling, and is on numerous teams to support Unity. She loves attending workshops on NVC, silent retreats, any topic that takes her out of her comfort zone.
In addition she is an owner of an import company with her husband, Arbuth.
She thrives on learning and believes that wellness and spiritual growth is a lifelong process of choices and renewal that creates quality of living.
Is there a difference between Unity and Unitarian?
A quote from Rev. Dr. Mark Morrison-Reed:
"The central task of the religious community is to unveil the bonds that bind each to all. Together, our vision widens and our strength is renewed."
We need to connect and experience a Universal sense of belonging and connection with each other creating peace within and in our world.
Once a Youtube video becomes available, it will be posted here.
Sunday, September 13, 2020
Judi Siegal has a background in Jewish education, is a founding member of Congregation Beth Israel of Ocala, and is a Jewish community leader. She is a member of Ocala Harmony, women's barbershop chorus; loves RVing, and has three wonderful grandkids. She lives in Ocala with her husband of 49 years.
Judi is familiar to most of you because she has addressed this group many times. She is a retired Jewish educator and former columnist for the South Marion Citizen. She comes via Zoom to you from beautiful Marion County.
Topic: Leviticus 19: In the Time of COVID 19
Leviticus 19, also known as the holiness code, has much to teach us in these trying times. The laws and statutes contained within form the backbone of Western Society.
Don't believe it. While we may not recognize the future, that doesn't mean we won't have one. We'll look to science, religion, and history for a new perspective on what may be ahead.
Sunday, September 20, 2020
Pamela is a graduate of Salve Regina University Newport, RI, RN program. She also has her Master's degree in Sociology with an emphasis in Family Therapy. Upon graduation, she served a tour as an Air Force Nurse. She worked as a Director of Nursing at a long- term care facility, as well as a Hospice nurse and counselor. She also worked as a Health Education Manager for CIGNA Healthcare and was an adjunct Sociology Professor. When she moved to Texas, she was an In- House Supervisor at Doctor's Regional Hospital, Corpus Christi. Additionally, she is a certified Hypnotherapist and author of "The Pipe and The Pen: Remembering Our Original Instructions"
After selling their fishing lodge business in East Texas, Pamela and her husband, David, moved to Florida in October of 2019. Pam and Dave live on a water-access-only island on the Homosassa River and enjoy life on the water, particularly recreational crabbing.
Topic: "Meditation: Experiencing the Interconnectedness of All Things"
Exploring the concept of meditation, benefits, types and a short how-to.

READING:
"The first peace, which is the most important, is that which comes within the souls of people, when they realize their relationship, their oneness, with the universe in all its powers, and when they realize that at the center of the universe dwells the Great Spirit, and that this center is really everywhere, it is within each of us."
Black Elk,
(Lakota Healer 1863-1950)

Once a Youtube video becomes available, it will be posted here.
Sunday, September 27, 2020
Speaker – Rev Carole Yorke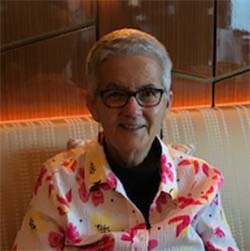 Rev Carole Yorke has been a Unitarian Universalist minister in Florida since 1998. She has served the Spirit of Life UUs, the UU Church in Stuart, and First UU Congregation of the Palm Beaches, but is now retired in Port St Lucie, where she lives with her five beautiful Pomeranians.
Topic: "Courage in the Face of Fear; and Animal Blessing Service"
A special blessing for our pets this year. How many of them have provided companionship as we all find our way through this pandemic? While you're at home, we can get to see all of your pets—invite them to participate from your laps.
Once a Youtube video becomes available, it will be posted here.