May Speakers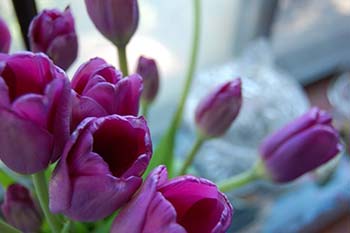 Sunday, May 3, 2020
Speaker – "Rev. Faerie" Elaine Silver
Topic:: "The Interdependent Web Through Song"
Elaine Silver is a Spirited woman with a Musical Ministry that centers around New Thought Philosophy and a deep love and respect for Mother Earth and our own Interconnectedness. Elaine brings her audiences to places of Ancient Wisdom and Truth that resonate fully in the heart, mind and soul of those wise enough to listen. Treat yourself to the riches of her soul.
Sunday, May 10, 2020
Speaker – Vanessa Fuller- Brown
The last time we saw Vanessa was New Year's Eve when she led a stirring and impressive ceremony, largely about sound. On May 10, in lieu of the drumming circle which is postponed, she has adapted a talk to Zoom. She will comment on the earth mother theme, appropriate as it is Mother's Day. Plus we are aware of the imbalance between man and nature which is causing us so much grief and having serious effects on the future. Vanessa is a muralist, art teacher, and drummer, some might even use the word shaman. A Mayan meditation might be included.
Sunday, May 17, 2020
Speaker – Kurtland and Gaia Davies
Kurtland and Gaia Davies have spent their separate counseling careers and then their 30 years together seeking answers to the big life questions posed in iconic songs, such as "What's it all about, Alfie?", "Is That All There Is?", "What's Love Got To Do With It?" and many others. We have come to believe that in every life situation there are lessons to be learned, new ideas to be explored, delights to be found.
During this strange and different time in our lives, we are discovering that spending some time contemplating such questions can lead us to very new ways of looking at the situations in which we find ourselves.
Topic:: "What Lesson Have We Learned From the Great Confinement?"
In a recent Zoom gathering of UU Soul Matters leaders, someone used the term "The Great Confinement." We liked the idea of using a name for this moment in time that might give it greater meaning, and perhaps a more positive slant. We remember that one meaning of confinement is the time to get ready to give birth. Now we can give birth to new understanding and new habits! We have found that while we have been less social, we have been more introspective. Sure, some days we have just been lazy, or even downhearted. But some days, new and different perspectives have bubbled up and seem to be moving us a little farther along that great, wandering, hilly road to enlightenment. We would like to share with you a few of the interesting ideas and questions that now intrigue us. Please come prepared to share yours.
Once a Youtube is available, it will be displayed here.
Sunday, May 24, 2020
Speaker – Dennis Wooldridge
Dennis E. Wooldridge is a native of Wood River, Illinois and later from Cape Girardeau, Missouri where he graduated from High School and Southeast Missouri State University (1983, BA in Communications). Dennis served in the US Navy for 4 years as a Journalist aboard the USS NIMITZ and USS CONYNGHAM. After leaving the service, he began a career in Radio and Television that spanned nearly 40 years, retiring in 2010 to begin his Communication and Coaching business NovelQuest Productions. Dennis has always had an interest in community service, lifelong learning, politics and public policy, social justice and civil rights. Dennis is an active member of Toastmasters International, serving in several leadership capacities including 2011-2012 District 84 Governor and as a member of the Toastmasters International Board of Directors. Dennis is currently serving as Vice President of the Volusia/Flagler Chapter of the ACLU. In his spare time, Dennis is an active "Facebooker", gamer and novelist.
Topic:: "Are We Living in a Second Dark Age?""
He intends to address the national trend to ignore science and embrace conspiracy theories and unsubstantiated claims by government officials. He will be using a section of text from James Michener's novel 'SPACE' to illuminate the message.
Once a Youtube is available, it will be displayed here.
Sunday, May 31, 2020
Once a Youtube is available, it will be displayed here.
Past Sunday Service Videos