Current Month of Sunday Services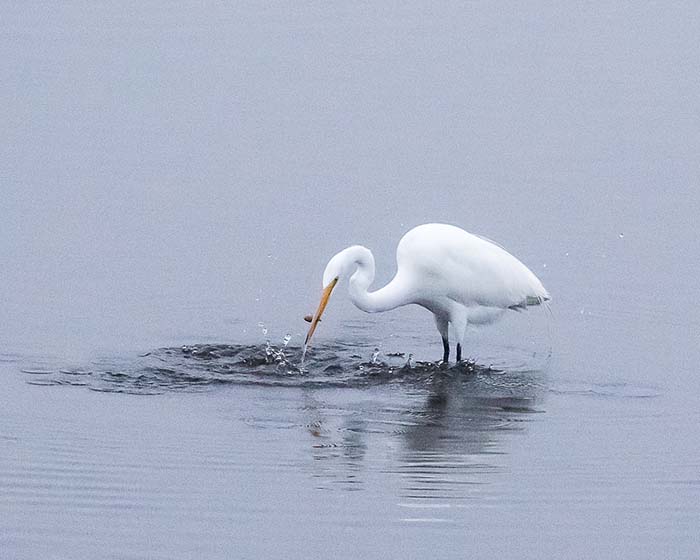 June 6, 2021
Speaker – The Reverend Dr. Steve J. Crump
Biography:
The Reverend Dr. Steve J. Crump is Minister Emeritus of the congregation of the Unitarian Church, having recently completed forty years in the ministry, 36 of those years in Baton Rouge. He holds religion and ministry degrees from the University of Chicago Divinity School and Meadville-Lombard Theological School, Chicago.
In Baton Rouge, he is known for leadership and activism around interfaith, anti-racism, and community organization and empowerment issues. He was one of several leaders locally who helped found what the Interfaith Federation of Greater Baton Rouge is today.
The Unitarian Church of Baton Rouge, founded in 1951, is today the largest Unitarian Universalist congregation in Louisiana, having grown its campus in recent decades to accommodate two Sunday morning worship services with adult, youth, and children's programming.
Topic: Ask Yourself this Question
Place a flower near your computer monitor or smart phone for this service as we honor the first Flower Communion 98 years ago, created by Unitarian Norbert Capek. Are you troubled by the autocratic and undemocratic tendencies in our society? Are children, youth, and young adults perplexed as the few steps forward we make as a society seem to be accompanied with steps in reverse? Youth are not alone in their consternations.
Our guest minister this morning poses a simple question to ask as we survey the state of our culture and tend to a very Unitarian Universalist answer. But remember to place a flower nearby as we participate in our zoomed Sunday broadcast.
Sunday, June 13, 2021
Speaker – Judi Siegal
Biography:
Just say Today's speaker is Judi Siegal, familiar to most of you since she has addressed this group many times. She is a retired Jewish educator and former columnist for the south Marion Citizen. She comes via zoom to you from beautiful Marion County.
Topic: Oy! My Papa: Famous Jewish Fathers from the Bible and Today
From early Biblical history, the patriarchal Jewish society has reigned supreme. In honor of Father's Day, I will discuss the role of the Jewish father from Biblical times to today.
Sunday, June 20, 2021
Speakers – Dr. Jeffrey Nall
Biography:
Jeffrey Nall, Ph.D. is a father, professor, and civically engaged scholar. He teaches philosophy and humanities courses for Indian River State College and the University of Central Florida. Nall also teaches courses in Women, Gender, and Sexuality Studies at Florida Atlantic University. He is the author of Feminism and the Mastery of Childbirth: An Ecofeminist Examination of the Cultural Maiming and Reclaiming of Maternal Agency During Childbirth. To learn more about his work go to www.JeffreyNall.com.
Topic: The Price of Patriarchal Privilege: How Men Perpetuate Male Supremacy and the Painful Price they Pay for it
Feminists are well-aware of the harm patriarchy has and continues to do to women around in the United States and around the world. We are also well aware of the privileges that patriarchy issues to men. What is less appreciated is the price men pay for patriarchal privilege and the harm that comes with it. In this talk Jeffrey Nall, Ph.D. draws on his research and experience teaching courses such as "Men and Masculinities" to show why he believes that the price men pay for male privilege almost invariably outweighs what they gain. Just as there is no singular way of being a woman, so, too, is there no singular way of being a man. Yet patriarch culture insists that men conform to a singular idealized model of masculinity, one that benefits very few and hurts all too many. Drawing on student testimony—from class discussions and papers—Nall argues that the "man box" is a prison of fear, pain, and denial; one that not only denigrates women and girls but also constricts and inhibits the full humanity of boys and men.
Video will be posted once available.

Sunday, June 27, 2021
Speaker – UUA General Assembly
Recognizing the importance of shared ministry and the many innovative approaches to worship created by congregations during the pandemic, UUA President, Rev. Dr. Susan Frederick Gray, selected the First Universalist Church of Minneapolis to serve as worship leaders for this year's GA Sunday Morning Service. Music will be offered through collaboration with 2021 GA Choir Director Susan Mashiyama, the GA virtual choir, and musicians from First Universalist.
First Universalist has been a model of shared ministry and what it means to put the work of dismantling white supremacy and building anti-racist, anti-oppressive practices at the center of their ministry. They have been on the front lines in support of the Movement for Black Lives in Minneapolis, bringing spiritual care and moral leadership in the wake of George Floyd's murder by police and the important uprisings for justice that followed. Children and families are a vital part of their ministry, and they have been using creative approaches to engage all ages in worship during the pandemic. Their leadership exemplifies some of the best practices for the creativity, spiritual depth, and moral leadership that is possible when we embrace the work of shared ministry rooted in love and justice.
Last year more than 10,000 screens tuned in to the watch the Sunday Morning Worship at GA! Please join us again this year on Sunday, June 27, 2021 at noon Eastern for the largest annual gathering of Unitarian Universalists in worship. We encourage all congregations to gather as is possible and practical to participate in this wonderful, communal event. The service will be streamed on uua.org and on the UUA's YouTube channel; members of the public are welcome.
Video will be posted once available.