Current Month of Sunday Services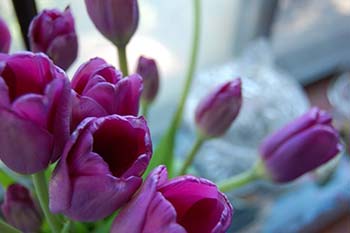 Speaker – Dr. Jeffrey Nall
Jeffrey Nall, Ph.D. is a civically engaged father and professor who lives in Vero Beach. He teaches courses in Florida Atlantic University's Women, Gender, and Sexuality Studies department. Dr. Nall also teaches philosophy and humanities courses for Indian River State College and the University of Central Florida. Dr. Nall can be reached at www.JeffreyNall.com.
Topic: The Wisdom of Feminism
August 18, 2020 will mark the 100-year anniversary of the feminist movement's success in winning women the right to vote in the United States. As we approach this milestone, Dr. Jeffrey Nall, adjunct professor of Women, Gender, and Sexuality Studies, contends that honoring our feminist foremothers requires more than commemorating their achievements. We must also learn the insights that facilitated their successful struggle for social justice, and then integrate those insights into our own lives. In short, the best way to honor our feminist foremothers is to exemplify their wisdom and excellence in our own efforts to honor human dignity and create a more just society in the 21st century.
Speaker – Rev. Dee Graham
Intrigues and challenged by her Christian youth, the Rev. Dee Graham explored an eclectic route on her spiritual quest before discovering strength in theology and the Unitarian Universalist ministry. She earned her MDiv at Starr King School of the Ministry at the Graduate Theological Union in Berkeley, CA in 1993.
Topic: This is NOT the End of the World
Who doesn't have nagging fears about real life upheavals like Coronavirus, challenges to the status quo of American norms, increasingly visible violence from law enforcement plus our own military dispatched to US cities? Doomsday prophets and even Biblical revelations magnify insecurity and threaten the end of the world.
Don't believe it. While we may not recognize the future, that doesn't mean we won't have one. We'll look to science, religion, and history for a new perspective on what may be ahead.

Once a Youtube video becomes available, it will be posted here.
Speaker – Dr. Greg Cavenaugh
Greg Cavenaugh is the chair of the Department of Communication at Rollins College. His research and teaching focuses on communication that fosters diversity and inclusion as well as analyzing ritual practice as a mode of communication. A 2013 winner of the President's Award for Diversity and Inclusion at Rollins College, he is a founding member of the Rollins College Safe Zone program, an LGBTQ+ advocacy and ally program. As a Unitarian Universalist himself, Dr. Cavenaugh has given talks at several lay-led Central Florida UU congregations about a range of issues including how to become a welcoming congregation.
Topic: The Challenge of Becoming "Welcoming"
In the current American political and cultural climate, perhaps nothing is more important than generating a truly welcoming attitude toward every identity. Many people of good conscience often assume that their overt acceptance of a marginalized group sufficiently constitutes a welcoming attitude. Truly becoming welcoming, however, often involves a deeper self-analysis, a mindfulness of the many ways that our attitudes and actions sustain majority identities. In this talk, Dr. Cavenaugh explores the challenges of identifying and resisting decades and even centuries of heteronormativity in order to craft a truly welcoming approach to LGBTQ+ identities.

Once a Youtube video becomes available, it will be posted here.
Speaker – Lynne Westmoreland
Lynne Westmoreland has been a UU for about 40 years with a So. Baptist upbringing. After a 30 year career as a pianist and a teacher, she is now a human educator, teaching on the intersectionality of environmental ethics, social justice, animal protection, and media and culture. She is also currently involved in facilitating "Death Cafes", and is in pursuit of certification as an end of life doula. She likes remembering that she will die, and also that she remembers to live her life fully and in the moment.
We find ourselves in a perfect storm of events that are breath taking in their scope and severity. Impending climate collapse, Covid-19, racism, species extinction, the collapse of our democracy, and so very much more, have most of us feeling that it's hard to breathe, to relax, to focus, and to find hope. How do we take back our hope in these times? How do we remember to breathe deeply so we can continue to do the social justice, environmental, and spiritual work that we, as UUs have committed ourselves?
Once a Youtube video becomes available, it will be posted here.
Joe Wetzel studied linguistics under a graduate fellowship. He was in academia as a French professor and over the years became fluent in Spanish, German and Italian. Literature in those languages is his hobby. He entered the business world in mid-life. He has eclectic tastes, and became a student again since retiring in 2000, concentrating mainly on history and political science. A Unitarian for half a century, he tends to bring a UU attitude to topics he studies or writes about when he imagines he has something to contribute. His first book is titled: Our Unique Heritage: Lest We Forget.
Topic: Political Correctness: Should We Follow It Wherever It Leads?
The Am. Heritage Dict. defines Political Correctness as:
"Conforming to a particular sociopolitical ideology or point of view, especially to a liberal point of view concerned with promoting tolerance and avoiding offense in matters of race, class, gender, and sexual orientation." However, some claim it means extravagance, elitism, an obsession, intimidation, censorship, and outright deception. One reads regularly that Political Correctness (PC) has run amok. My plan today is to offer for your esteemed consideration a short historical survey of PC usage, using concrete examples from the news. As we go, we can consider seriously what we think our UU principles suggest we might do in such cases.
Once a Youtube video becomes available, it will be posted here.